Up to 85% of the male population will experience hair loss in their lifetime, and celebrities are not excused from this equation. A lot of bald celebrities – with the help of their expensive stylists I'm sure – style their bald head really well, often pairing it with a beard or facial hair.
Let's take a look at the various looks our Hollywood/sports stars are showing off, whether that be some subtle stubble or a full on lumberjack look. Hopefully we can inspire you to be bald & beard-iful too.
Bruce Willis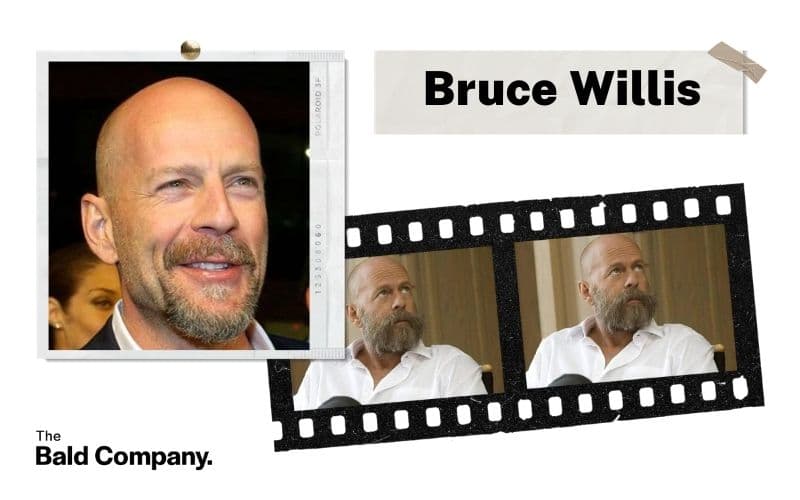 First up, one of the most famous bald guys there is, Bruce Willis. He was also voted as one of the world's sexiest famous bald men. He has hosted several different beards throughout his time in the spotlight, but he also rocks the bare face look as well. For example, we particularly love the clean goatee he is rocking above (left) and the more casual, shaggy beard (right) as two completely different looks that both really work for him.
Tim Howard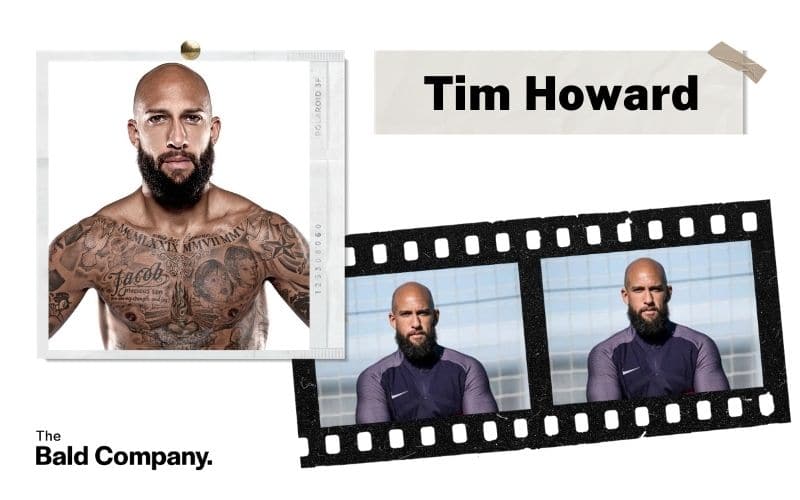 With one of the most notorious beards in the sporting world, Tim Howard deserves a place in this list. The American soccer star is a minority owner, sporting director and goalkeeper for the USL Championship club Memphis 901 FC. It's amazing that he still has time to maintain that thick beast on his chin but he does it well!
Stanley Tucci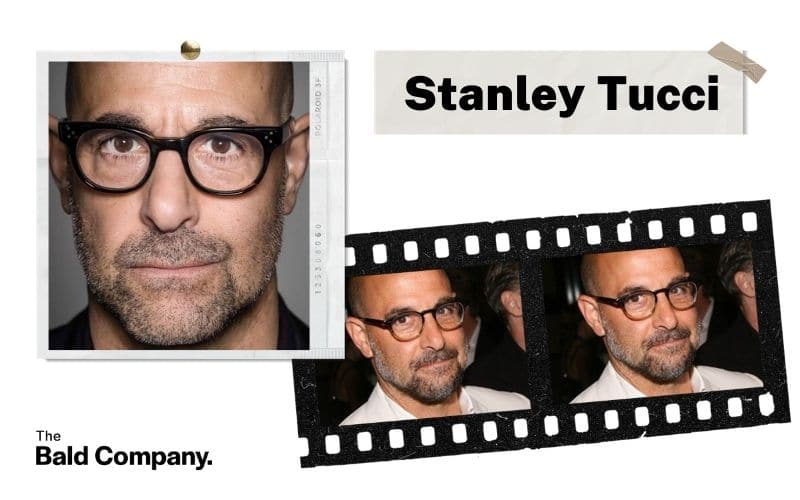 The King of Stubble himself, Stanley Tucci pulls off many unique looks and his ability to make stubble look sexy should give us all hope. He was voted as the most stylish bald man and that style sure doesn't stop at just his clothing. The stubble look is seriously overlooked and is great for guys who aren't sure about a full beard just yet and want to test the waters.
Bryan Cranston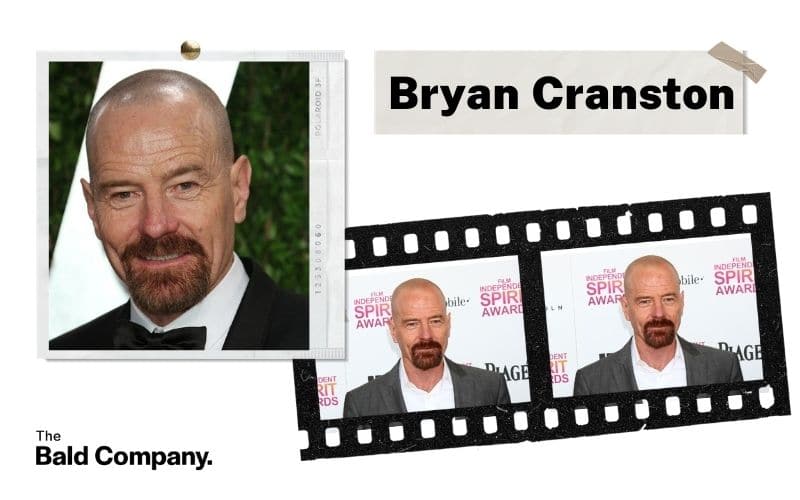 You may recognise Bryan Cranston from a range of different television shows and movies, but he is most well known for his role as Walter White in Breaking Bad. This role was the first time we saw him rock the bald & bearded look and we loved it! Whilst he has unfortunately grown his hair back now, is it wrong of us to say we preferred him bald? Bring it back we say!
John Travolta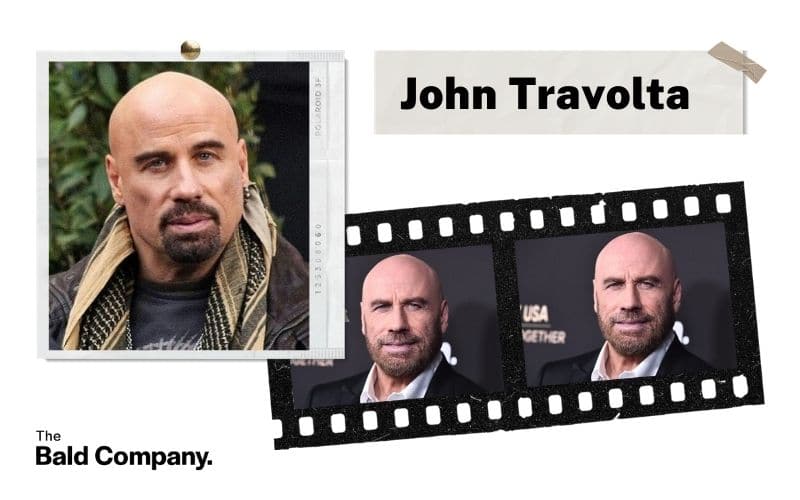 John Travolta made headlines in early 2019 when he revealed a brand new bald head to the world to wish everyone a Happy New Year via Instagram. The Grease star, who usually boasted a luscious mane of hair, was praised with many applauding the new look. We love how John pairs his bald head with a short-medium length full beard but we also appreciate this goatee look (above, left) he had for a film in 2010.
Taye Diggs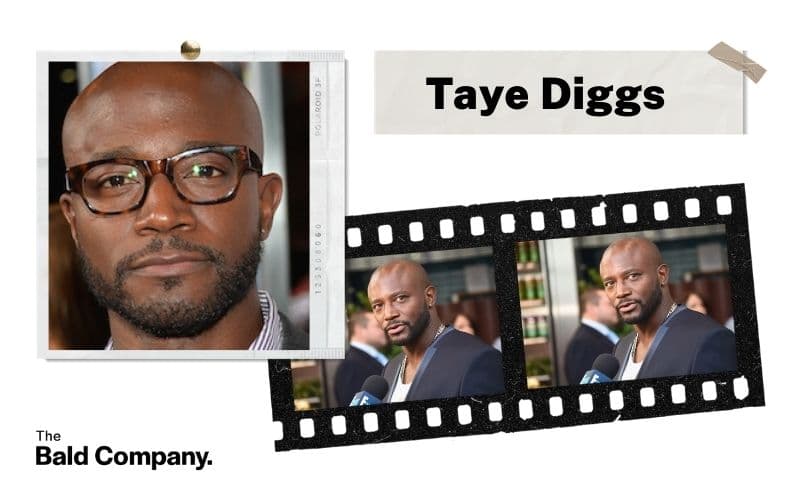 Voted as the 5th most stylish bald guy, we know Taye Diggs can pull off facial hair with just as much poise as he can a suit. We appreciate the attention to detail he displays at all times, opting for more sculpted and trimmed styles of facial hair.
Common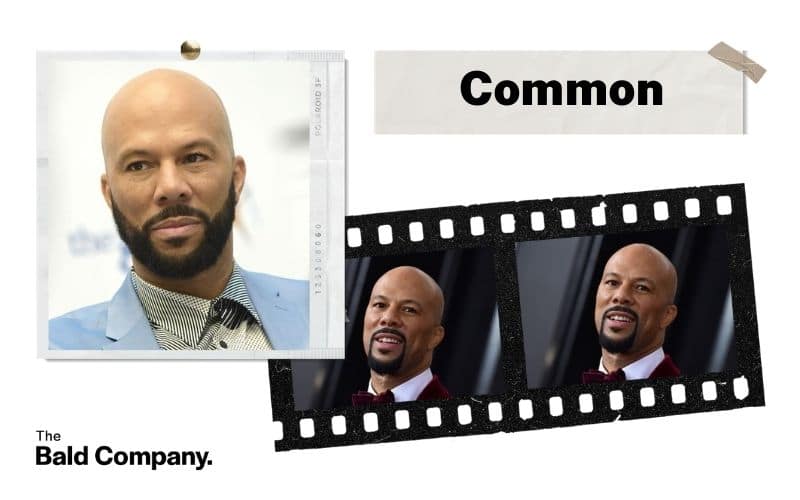 American rapper/actor Common is another star who always seems to have a barber on hand to trim those tidy edges. His impeccable skills at growing a thick and even beard can't be ignored and we may be a little jealous at how easy he makes it look.
Andre Agassi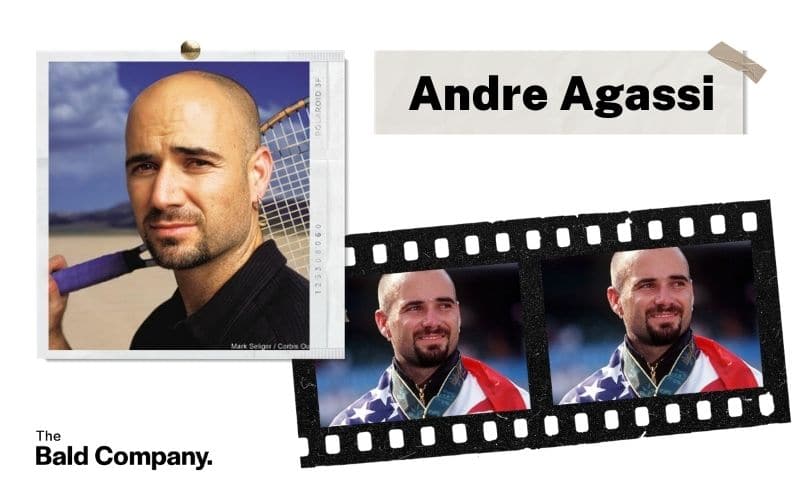 Andre Agassi is one of the world's greatest tennis players and ranked in as our 3rd best bald sports star. He rocks a goatee/stubble mix which is a common look among a lot of bald men. Would you rock this look?
Dwayne 'The Rock' Johnson
We voted him the world's sexiest bald guy so it's no doubt Dwayne 'The Rock' Johnson can rock many different looks. He can easily grow a nice looking goatee or full beard but he equally rocks (pardon the pun) a clean shaven look too. However, we are definitely admiring this grey beard he's sporting above, left! Major beard inspo.
Carlos Boozer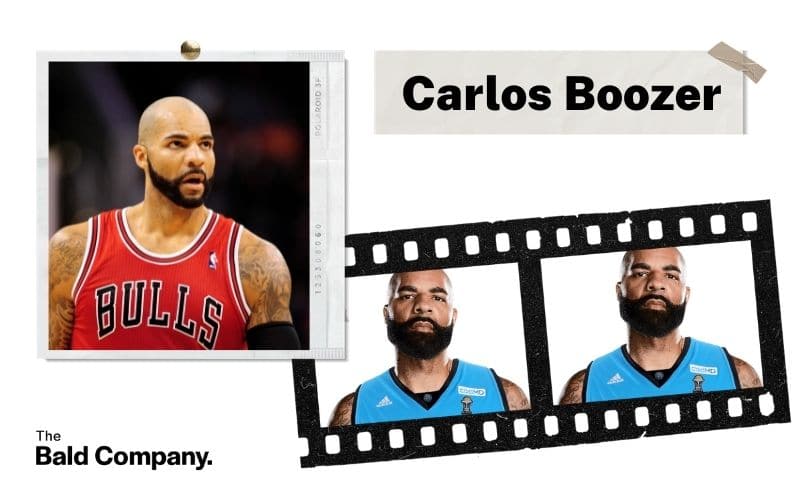 This former NBA star had a very signature look with his facial hair. The two time All-Star player did the rounds throughout his career, having played for the Chicago Bulls, Utah Jazz, Cleveland Cavaliers and Los Angeles Lakers. He went as far as China to play his final season with the Guangdong Southern Tigers. Throughout it all, he managed to keep his beard on point!
Samuel L Jackson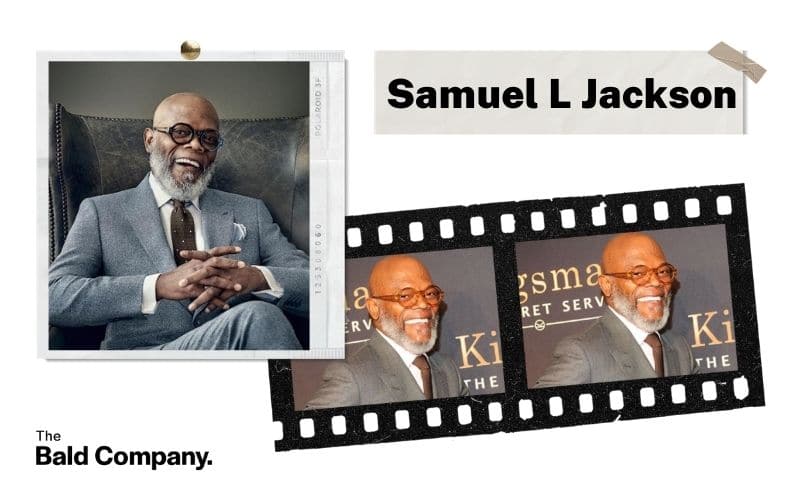 Finally, Samuel L Jackson has very recently been spotted with a very shaggy beard of his own. Whilst he often shows off a short goatee and has sported some other hairier looks for certain movie roles – such as THAT beard from Pulp Fiction – we're loving the added volume and embrace of the silver beard look here.
Lots of bald & bearded celebrities
To sum up, there are a plethora of celebrities who have pulled off some seriously cool bald & bearded looks, but we wouldn't want to bore you with too many. Hopefully you have found some inspiration to get out there and grow that facial hair of yours that is just crying to be showcased to the world!