Let's be honest, the richest man in the world probably has a lot more to worry about than his hair – or lack thereof. But it does present a rather good case against the effectiveness of hair loss solutions, no matter how expensive they are.
Having no hair probably saves him a lot of time, and considering the billionaire makes on average $2,537 per second, you could say his time is pretty valuable.
But beyond wondering if Jeff Bezos has ever tried finasteride, we want to dive deeper into his life and see just how he became a bald – and life – winner.
Who is Jeff Bezos?
Jeffrey Preston Bezos is an American entrepreneur, investor and e-commerce pioneer. He is currently worth over $200 billion US dollars as of April 2021. His wealth was mostly derived from founding the company Amazon.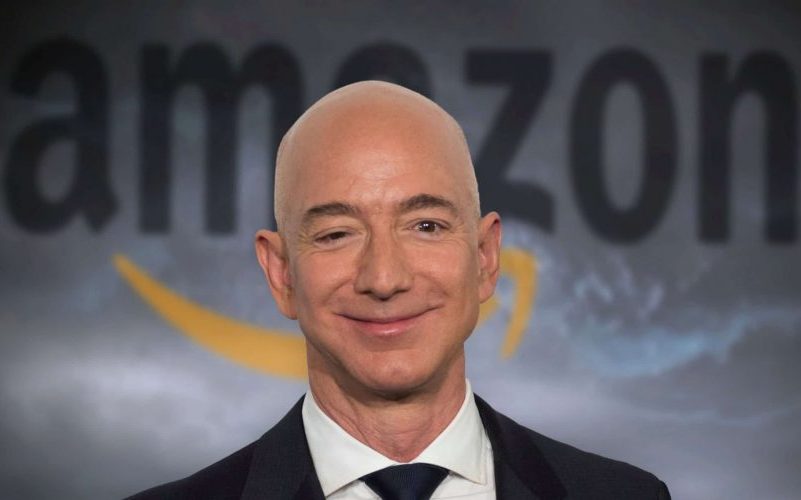 How old is Jeff Bezos?
Jeff was born on the 12th of January 1964, making him 57 years old.
Jeff Bezos' childhood
He was born in Albuquerque, New Mexico as Jeffrey Preston Jorgensen, the son of Jacklyn & Theodore 'Ted' Jorgensen. Ted's grandfather had immigrated from now Denmark to Chicago around 1900. Jeff's mother and father were was only 17 and 19 when he was born. His father didn't stay in the picture after his parents divorced a year on.
When Jeff was four years old, his mum remarried a Cuban immigrant named Miguel 'Mike' Bezos. He adopted Jeff and had his name legally changed.
Where did Jeff Bezos grow up?
Shortly after marrying, Jacklyn and Mike moved their life and Jeff to Houston for Mike's work. Jeff attended River Oaks Elementary School and spent his summers at his grandfathers ranch near Cotulla, Texas.
The Bezos family then relocated to Miami, Florida where Jeff attended Miami Palmetto High School. He worked at McDonalds whilst also attending the Student Science Training Program at the University of Florida. He also started his first ever business during high school named the Dream Institute. It was an educational summer camp for younger school children. He graduated high school as valedictorian, a National Merit Scholar and Silver Knight Award winner in 1982. 
Bezos spoke of his dream to colonise space in his graduation speech, a dream that is coming to fruition today. A local newspaper quoted him as saying he wanted "to get all people off the earth and see it turned into a huge national park".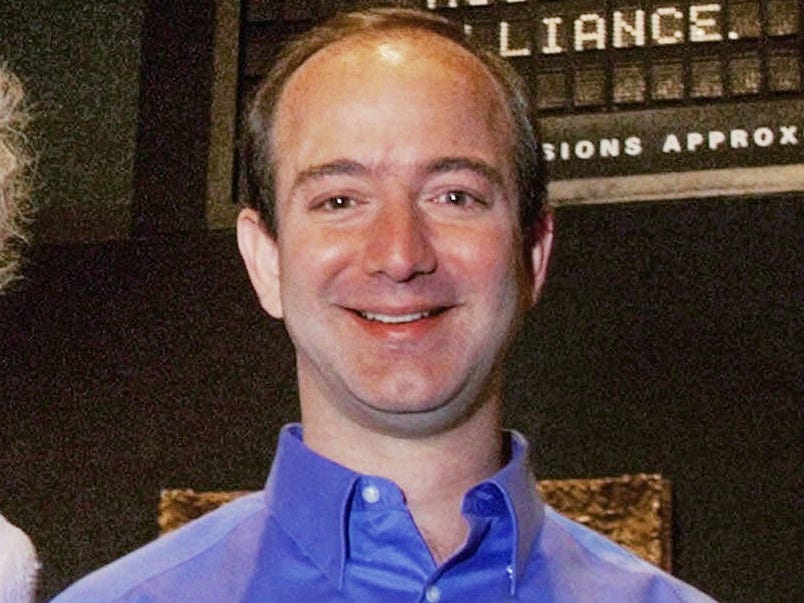 Where did Jeff Bezos go to university?
Jeff went to Princeton University and graduated in 1968 with a Bachelor of Science in Engineering degree in electrical engineering and computer science. He graduated with a 4.2 GPA which is equivalent to about an A++.
Jeff Bezos' early career
After graduating, Jeff started his career working at Fitel, a fintech (financial technology) telecommunications start-up where he built up their international trade network. He was promoted to director before moving into the banking world becoming product manager at Bankers Trust. He only lasted two years before moving to hedge fund company D.E. Shaw & Co. He then quit in 1994, after only 8 years on Wall Street to start up his own company, Amazon.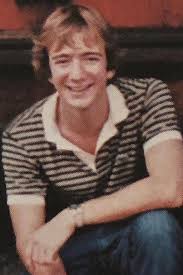 What is Amazon?
If you've somehow been lost in the actual Amazon jungle and away from civilisation for the past few years then we will forgive you for not knowing what the world's largest e-commerce platform is.
Amazon is the 4th most wealthy company in the world, worth a whopping $1.5 trillion US dollars. 
Earnings for Amazon.com Inc
During the global pandemic of 2020, the company grew an unprecedented 38%. Amazon's revenue grew more than 20% while others in the market were mostly experiencing losses. This is largely due to everyone being forced to shop online during unprecedented lockdowns and Amazon's great reputation for fast delivery.
The companies reliable delivery and entertainment service Amazon Prime saw 50 million new subscribers last year alone.
The Everything Store employs up to 1.3 million people globally and has an average profit margin of 5.5%.
In 2020, they earned $21.3 billion in profits with that projected to rise. Currently holding the second spot in the Fortune 500 for richest American company, Amazon is expected to soon overtake Walmart.
How did Jeff Bezos start Amazon?
On the 5th of July 1994, Jeff started an online book store originally named Cadabra Inc. His parents gave him roughly $300,000 to invest in his new company. After quitting his job in New York, he came up with his business plan on his relocation cross-country drive to Seattle. 
His lawyer opposed the original name and it's link to 'abracadabra' and magic which prompted Bezos to change the site's name. Jeff and his then-wife Mackenzie Tuttle registered a few domain names to consider including Bookmall.com, Awake.com and Browse.com. They particularly liked and kept relentless.com and to this day typing that address into your browser will still redirect you to Amazon. 
They eventually landed on Amazon by searching through the words beginning with 'A' in the dictionary. Website listings were alphabetised at the time so he wanted to be at the top. The name Amazon resonated with his ambition to make it the worlds largest bookstore by naming it after the worlds largest river. On the 1st of November 1994, the name Amazon.com Inc. was registered and re-born. The original logo was of a river.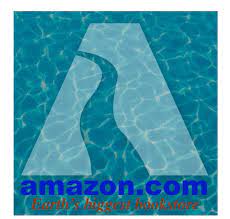 The first ever Amazon warehouse was based out of Jeff and Mackenzies home garage in Seattle where he and a few employees started developing the site's software. The website launched in July 1995, shipping across the US and to 45 other countries straight off the bat. Bezos initially delivered some packages in his own car. Early on, he estimated a 70% risk of failure to investors but did predict that the internet would grow enough to take over sales from competitor book retailers. He was right.
He quickly started selling other products like music and movies before moving into electronics, toys, clothes and eventually offering pretty much everything.

Has Amazon always been successful?
The company has been around for 27 years but has only been a household name for under a decade. Amazon definitely went through their highs and lows but persevered to become the trillion dollar company they are today.
In 1999, the company became the biggest online sales platform in the world but in 2002 they almost went bankrupt. After sales halted and the company engaged in rapid spending, Amazon had to close distribution centres and lay off 14% of its workforce. In 2003, they rebounded, earning $400 million that financial year. 
As the internet grew and other contenders arose in the online sales space, Amazon held their ground, pioneering new sales techniques such as their Marketplace – which made way for small businesses to sell their products – and their Prime subscription services. They also invested in new technologies such as the Kindle to keep them leading the way in book (and now e-book) sales. In 2018 they were again crowned the biggest online sales platform in the world.
In 2018, when his Amazon stock was worth over $109 billion, he began selling stock to raise money for his other enterprises, including Blue Origin. 
What is Blue Origin?
Jeff Founded Blue Origin in 2000 and aims to change the way we travel through space. His mission was to make space travel cheaper and more accessible through reusable space crafts. It's first aircraft New Shepard has been tested since 2012 and had 15 successful completed missions including three successful escape tests. There has been no mission fail so far.
They have yet to fly any humans in the rocket but on the 20th of July 2021 they plan to launch the first manned mission with crew plus one lucky passenger. That passenger seat is currently being bid on, with a live auction to take place on the 12th of June. The bidding is currently sitting at $2.8 million (as of the 3rd of June 2021).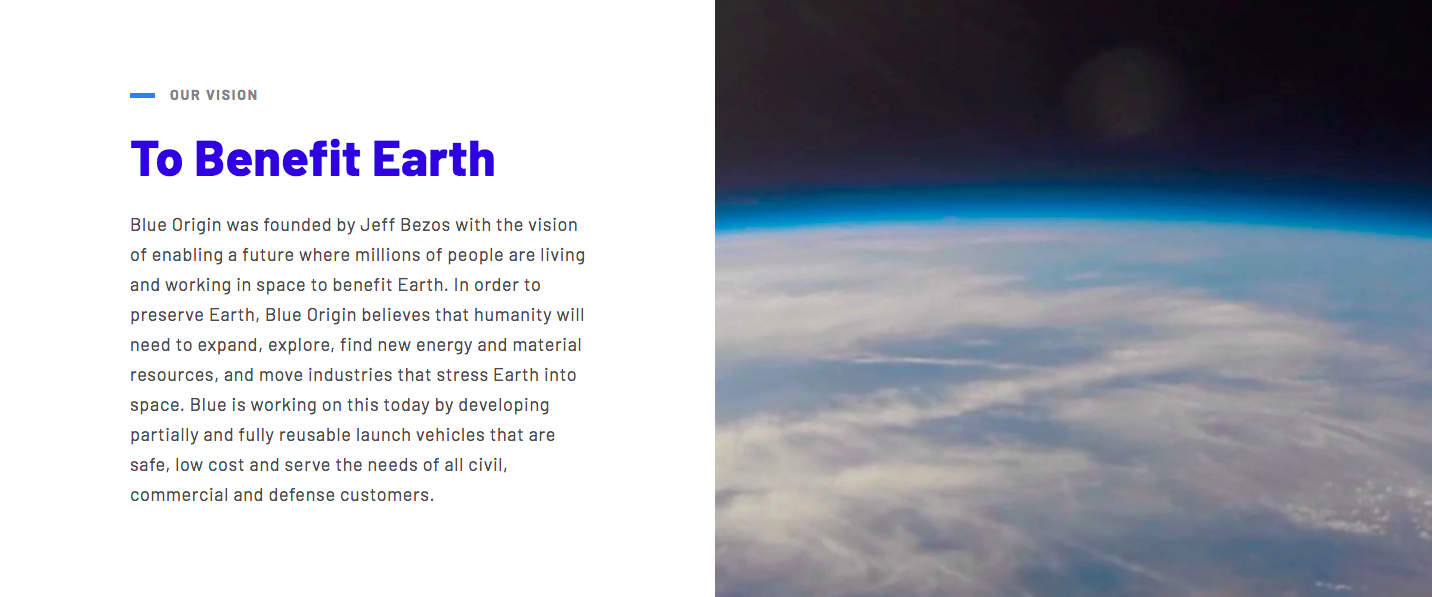 Jeff Bezos' personal life
Beyond his successes as an entrepreneur, Bezos had a successful marriage to Mackenzie for 25 years before they divorced in early 2019. Together they have four children, three sons and an adopted Chinese daughter.
The couple like to keep their kids out of the spotlight so we only know limited information about their eldest son Preston Bezos. He is 20 years old and following his parents footsteps in attending Princeton University.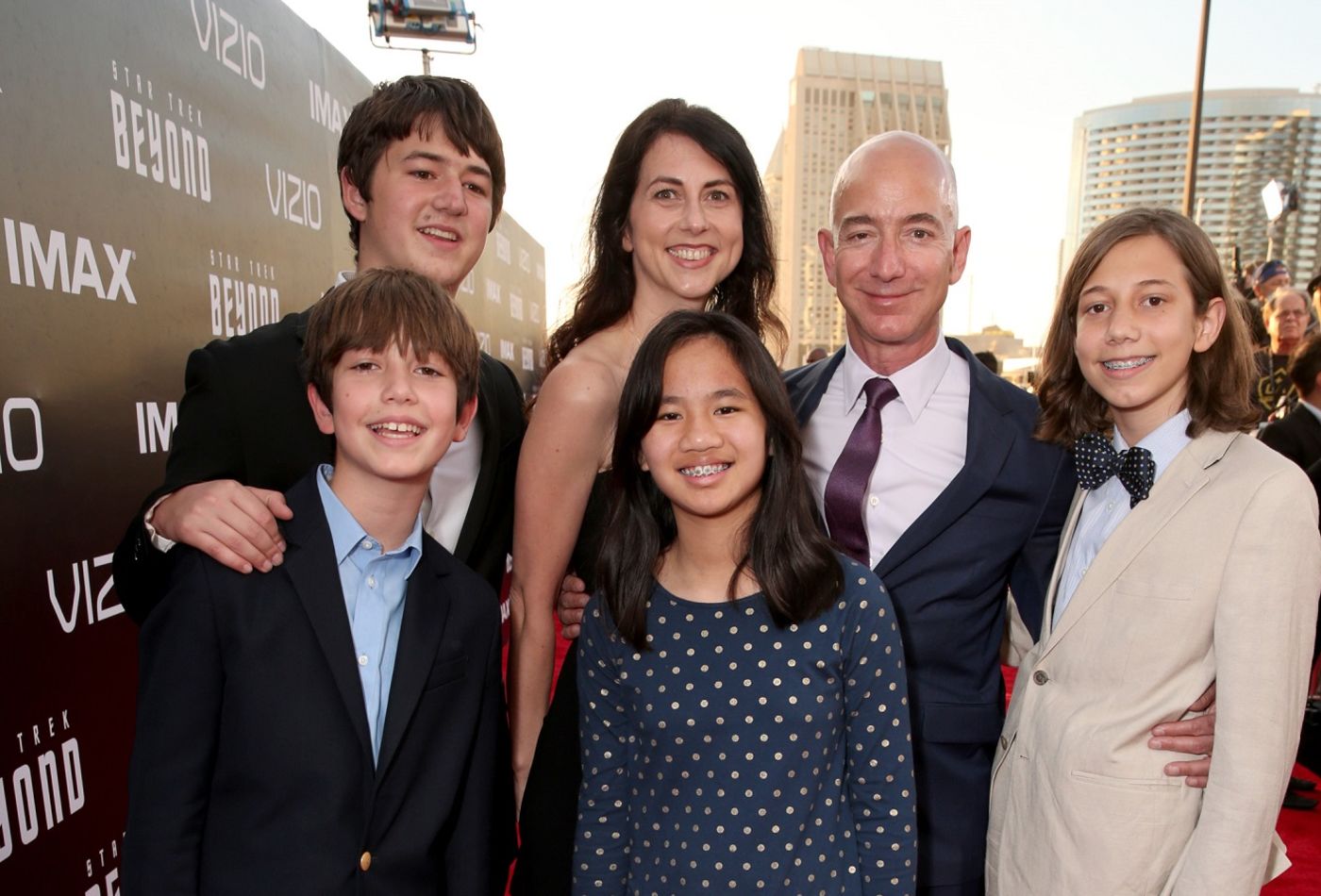 Why is Jeff Bezos bald?
It's clear from seeing old images of Jeff that he started balding at quite a young age. By the time a lot of hair loss solutions were readily available and known about, Bezos may have been into his 30's already. It may have been too late as we know you can't regrow hair from a hair follicle that is too damaged or gone altogether.
A lot of people compare his hair loss journey to another billionaire who has suffered from hair loss; Elon Musk. The difference in their hair density and quality is quite stark though when you compare photos of the two. Bezos has had noticeably thinning hair for most of his adult life, hair that even the richest man in the world couldn't save with a hair transplant. Whereas Musk was able to do so as he had a healthy amount of hair at the back of his head in order to transfer those follicles onto the top of his head. He would have had to spend a lot of money on countless hair transplant surgeries to obtain his look.
Elon Musk before and after multiple hair transplants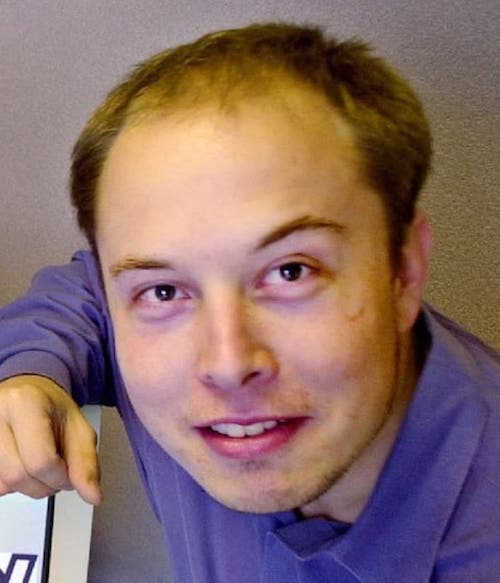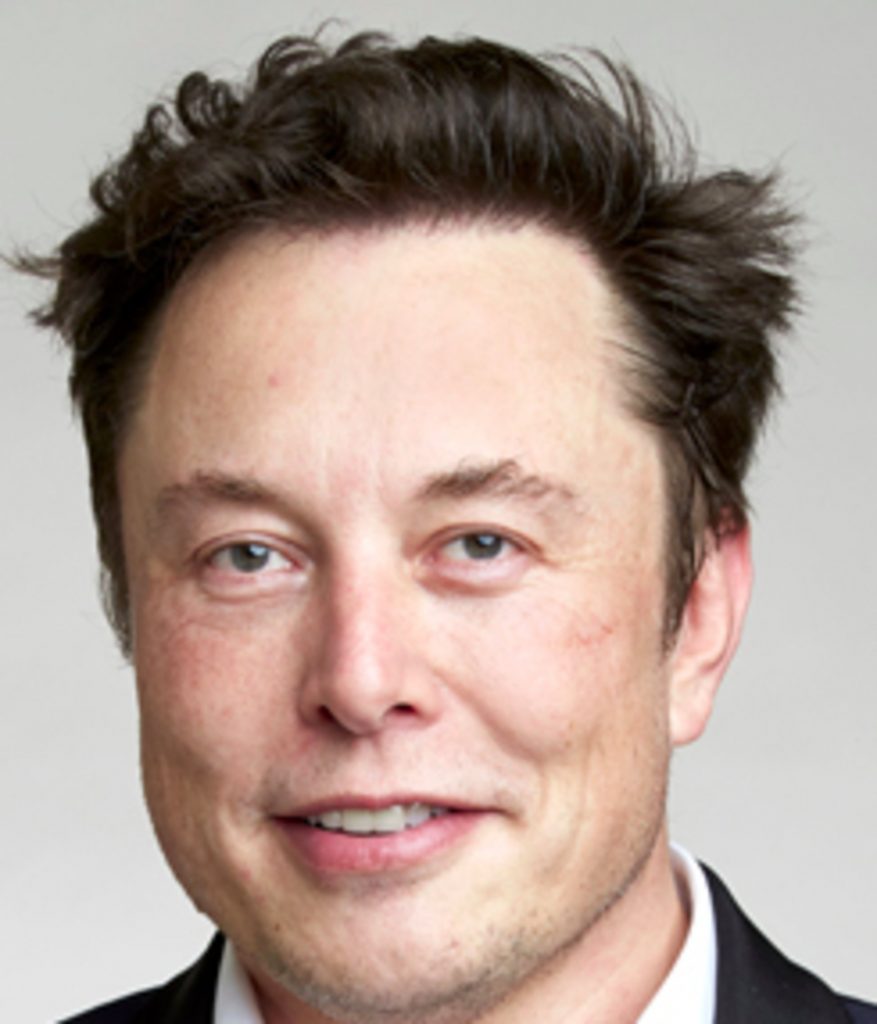 Jeff may also just prefer to embrace his baldness. A clean, bald head looks good, especially when paired with an expensive suit sitting on a private jet, don't you think? It's now his signature and iconic look.
What is Jeff Bezos doing now?
Jeff plans to step down as CEO of Amazon on the 5th of July 2021 to become executive chairman of the company. He will be handing the reigns to Andy Jassy who is currently head of Amazon's web services and cloud computing division. Jassy has been with the company since 1997 and holds a Business degree from Harvard University.
After his divorce from his ex-wife was finalised, Bezos started dating news anchor Lauren Sanchez in 2019 and the couple are still together.
He has an immense real-estate portfolio with several New York City apartments, a Texan ranch, several estates across Los Angeles (including the most expensive real estate in the city), Washington D.C and Washington state. He currently lives in a 29,000-square foot estate in Medina, just outside of Seattle, Washington.
Semi-retirement may be looming for the billionaire, but with multiple other projects on the go including sending passengers into space, I don't think we will be seeing any less of Jeff Bezos' name any time soon.