For a lucky few, balding never becomes an issue. For some of us, it's something we start thinking about as early as our 20s and for many this often results in investigating the best hairstyles for balding men, doing everything you can to hide your hair loss. Statistically speaking, it will affect the majority of men at some point in life. Check out our post "will I go bald" for more information on this topic. 
Anyway, so you're noticing signs of balding? But you're not quite ready to take the plunge and go bald? 
Worry not – there are awesome hairstyles and haircuts that work wonders. As a rule of thumb, you'll want to pick a hairstyle that compliments your hair and head shape and draws attention away from the typical symptoms of balding like a receding hairline or thinning crown. 
Ready? Let's look at the 10 most popular hairstyles and haircuts for balding men in 2021. 
1 – The Buzz Cut
A no-brainer and likely the easiest hairstyle for balding men of all times – the Buzz Cut is a go-to for balding men (and in fact any guy who can't be bothered to maintain a more complex hairstyle). It can also be achieved in record time at home: Put the shortest attachment on your trimmer and give it a go. You literally can't go wrong. 
Who it's for: 
Any guy wanting to test the waters. Works with all types of hair and head shapes. Looks awesome with a stubble beard, too.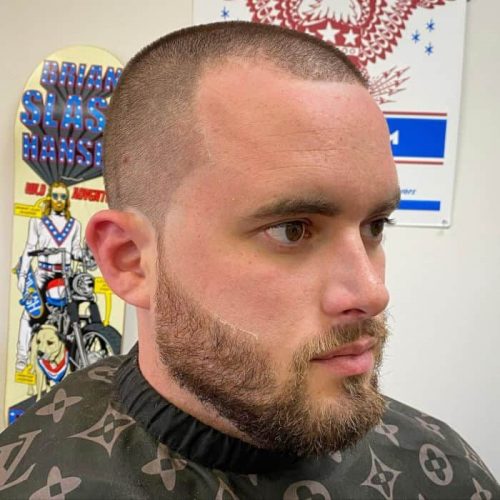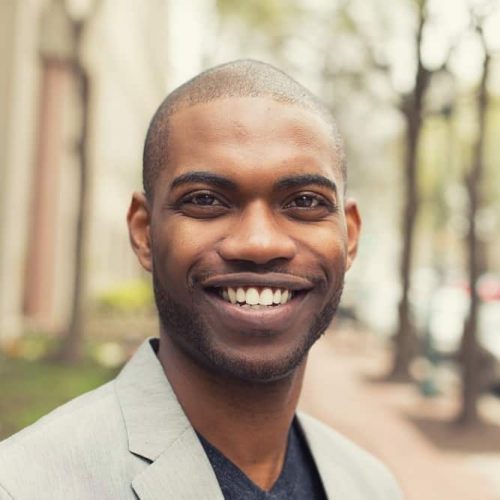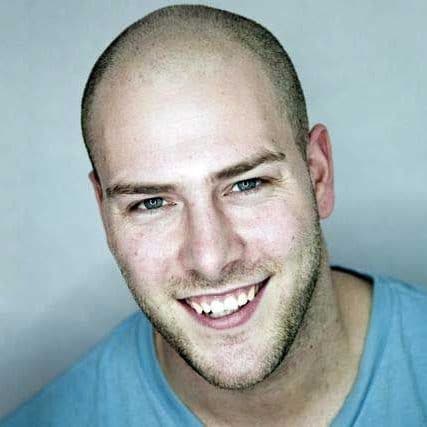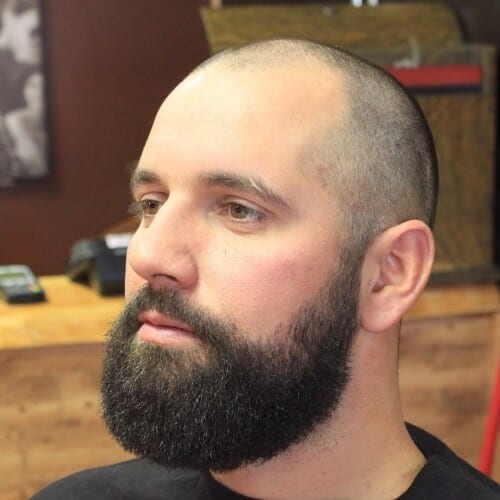 2 – The Crew Cut
Not so sure about the shape of your  head? The Buzz Cut sounds a bit extreme? You might want to give the Crew Cut a go. It features a short trim on the sides and the back of the head, but you're given a bit more allowance on the top. 
Who it's for: 
Guys who still rock strong hair on the top of the head. Also great to elongate your overall shape a bit, should your head air on the rounder side. Works particularly well to hide thinning hair above the temples.
3 – Spikes Hairstyle
If you're willing to go a bit more extravagant, try Spikes. Featuring a short buzz on the sides and the back, Spikes allow for creativity on the top. Use cream or even wax to help you with styling – the sky is the limit. 
Who it's for: 
Guys willing to stand out a bit more, as well as anyone with rather thin hair to begin with. Add some wax and even thin hair can look mighty awesome when made into Spikes. 
4 – The Receding Hairline Shaved Haircut
Spikes are too wild for you, but your top hair is still looking strong? Give the Receding Hairline Shaved Haircut a go. Think Crew Cut with more on top and less on the sides – in fact, almost shaved on the sides. It's a genius way to hide a receding hairline, and especially an advancing widow's peak. 
Who it's for: 
If you see that widow's peak getting more extreme but are not ready to let go of your top hair – this is the one for you. As the hairline recedes, simply go shorter and higher on the sides.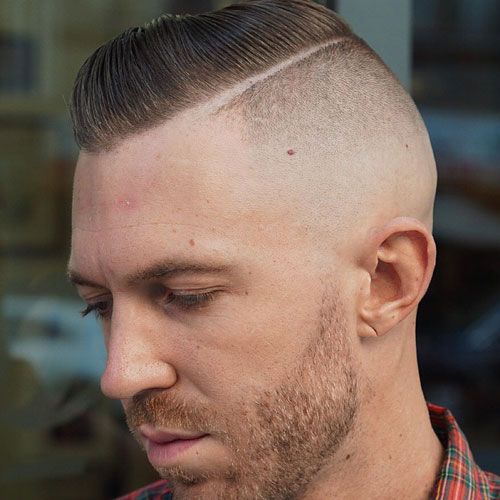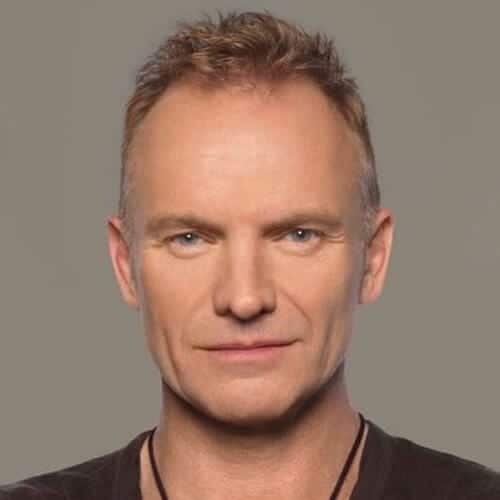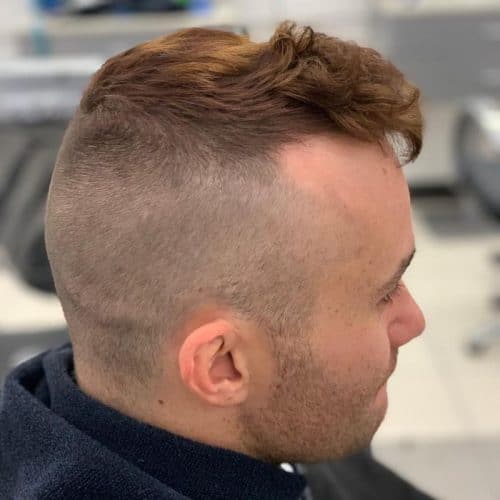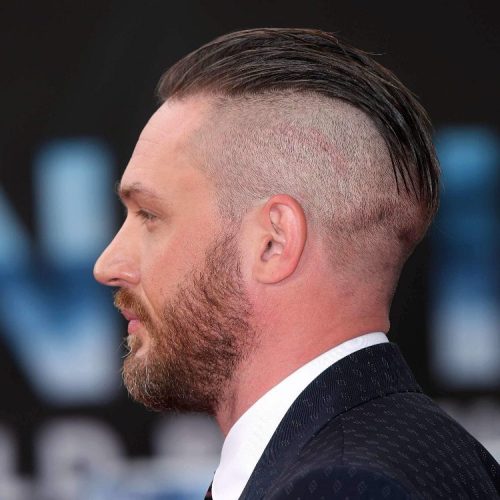 5 – Slicked Back Hairstyle
Don't hide that receding hairline – make it work for you! Slicked Back hair is a great way to do just that: By using hair styling products and combing the hair back over your head, you focus all the attention on that awesome style and away from the receding hairline. This is one badass look – but don't overdo it. You don't want to be the greasy guy. 
Who it's for: 
Guys who want to show off their top hair while not ignoring the receding hairline. Works well for anyone wanting to elongate their head shape a bit, too.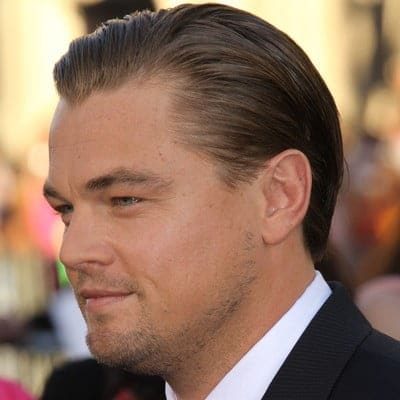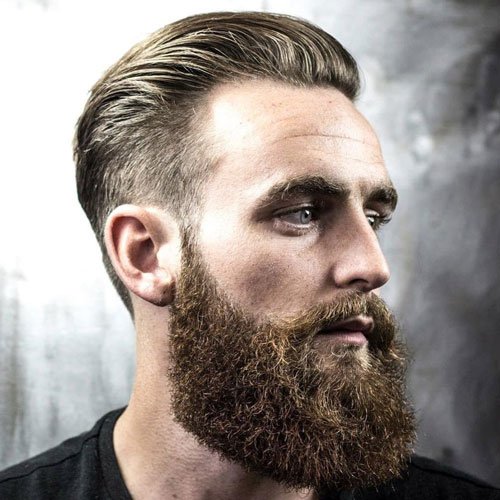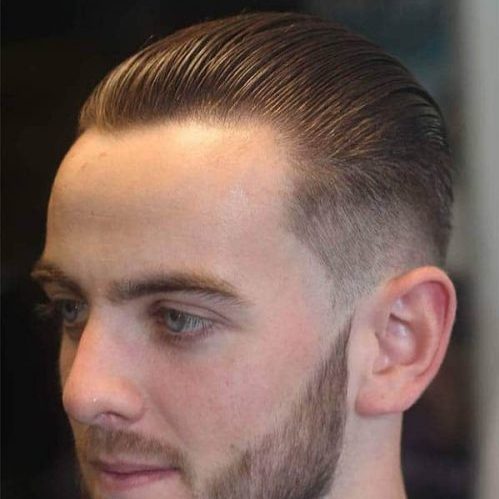 6 – The Comb Over
If you still have strong top hair and are willing to moderately apply some hair styling products, the Comb Over might be your thing. As the name implies, the style features combed over top hair to one side, elegantly detracting attention from a receding hairline. 
A word of caution: Don't do this one if you've got little or no hair left on top. It's not meant to cover your top with hair from the side of your head. Just… don't. 
Who it's for: 
Guys not willing to let go of their top hair just yet, willing to invest a bit of styling and maintenance time. Works marvellously to hide even an advanced widow's peak.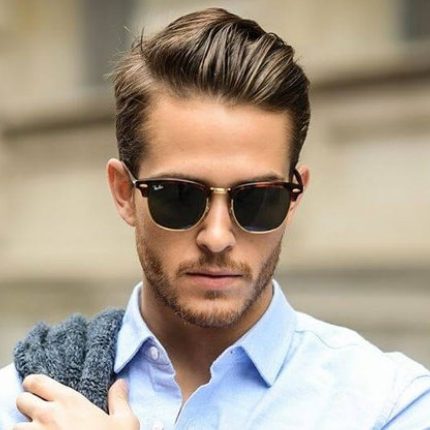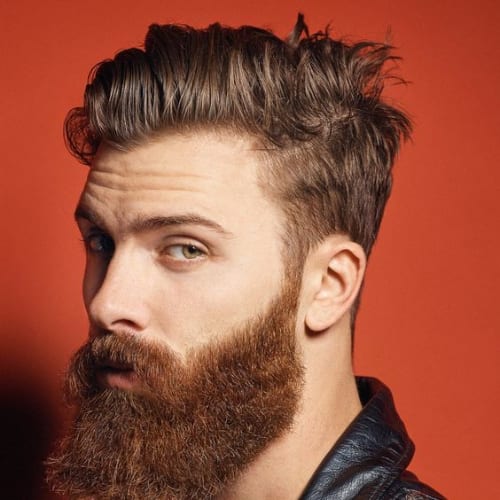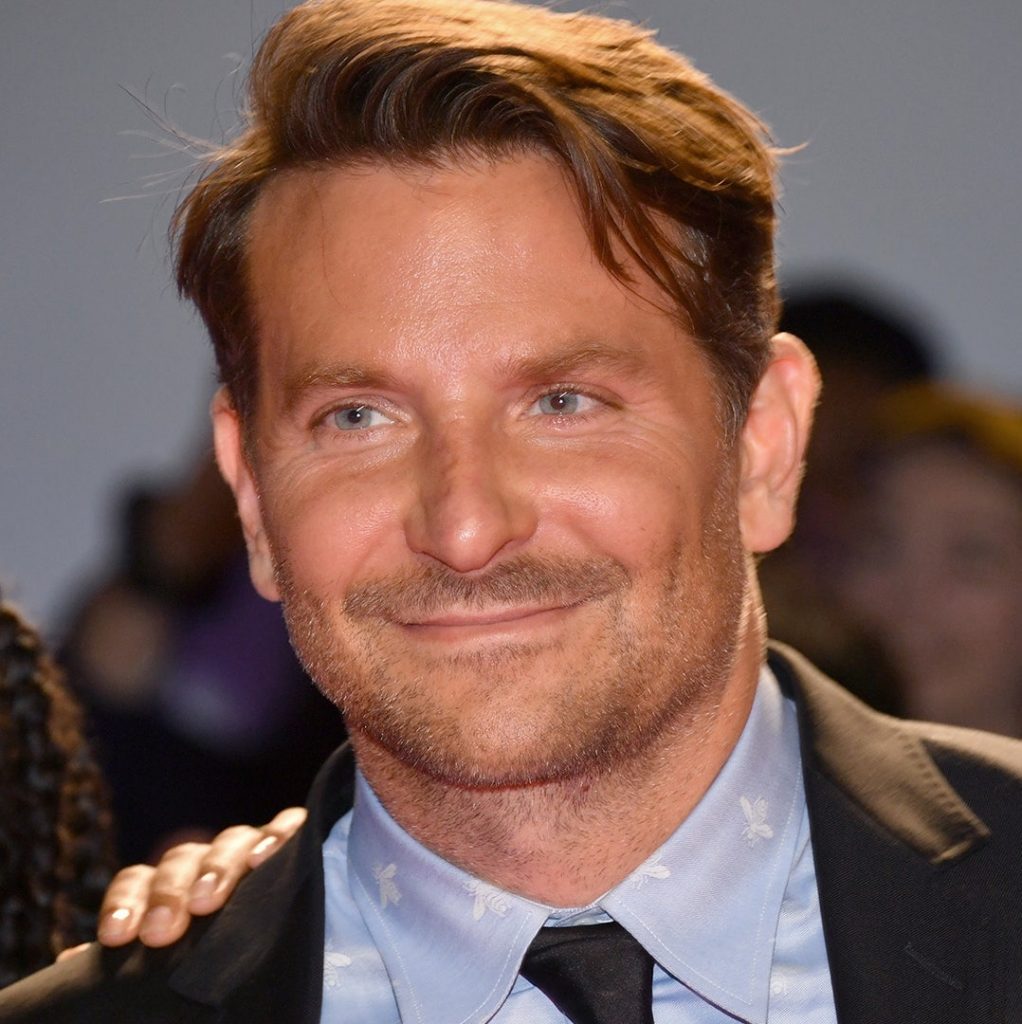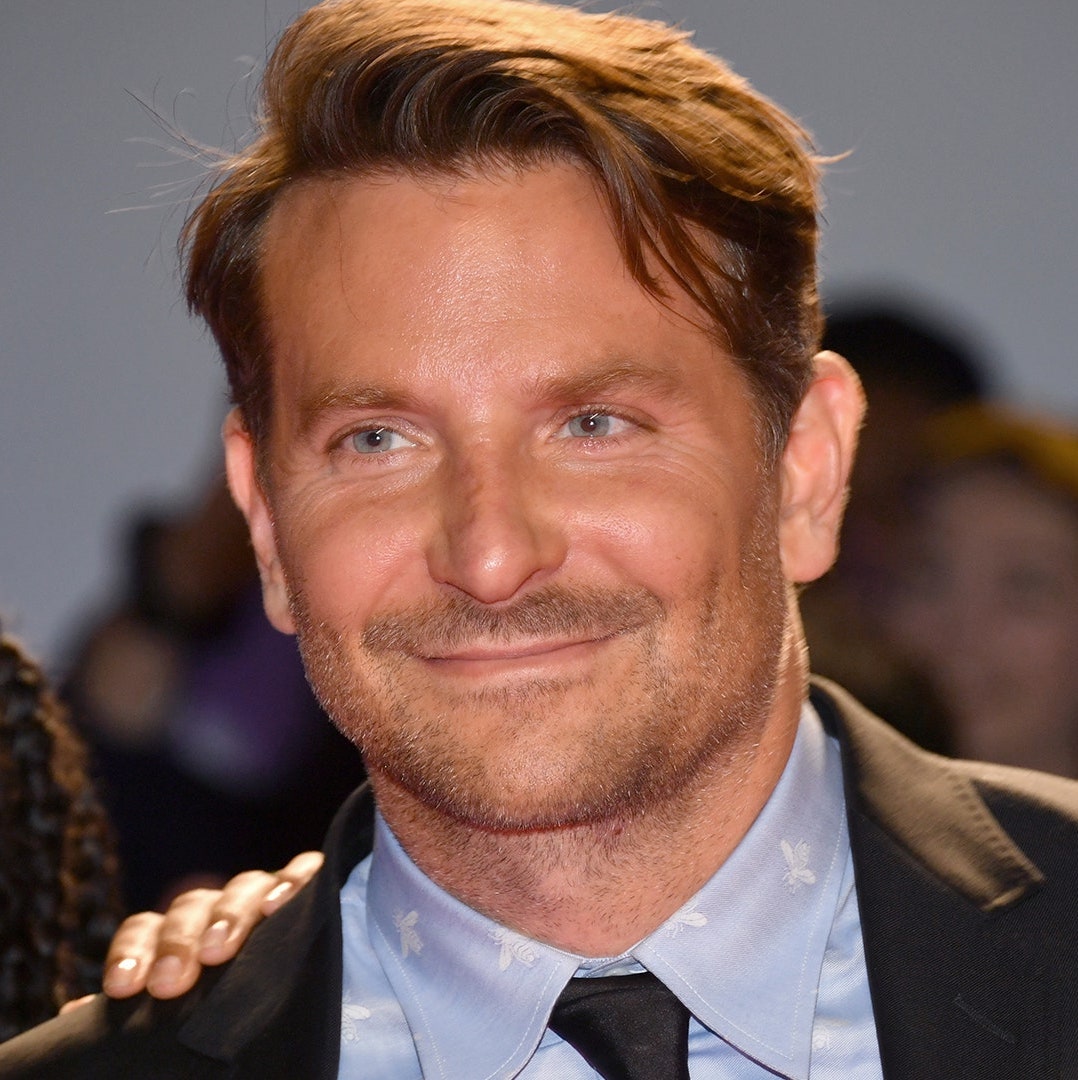 7 – The Quiff
Not the spiky type, but find the Crew Cut too boring? Try the Quiff. In essence featuring a short buzz on the sides and back and an even transition to slightly longer top hair, its defining mark is the artistic freedom it provides: Use wax to style to top hair any way you like, from corporate all the way to emerging punk. Well – maybe stop before you get to the punk. But you get the point. 
Who it's for: 
This balding mans hairstyle is best for guys with a pronounced widow's peak. The creative focus on the top hair hides most stages of a receding hairline really well. Also works well for guys with round heads wanting to elongate the shape a bit.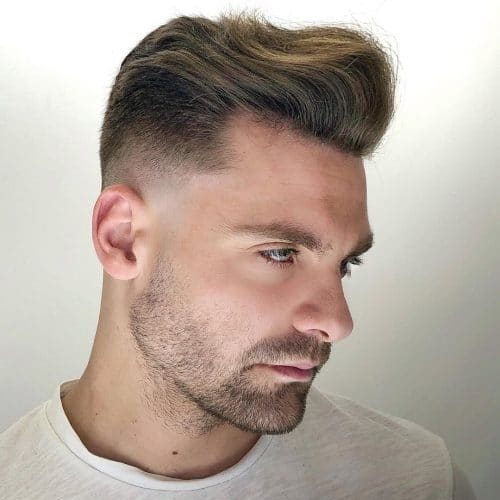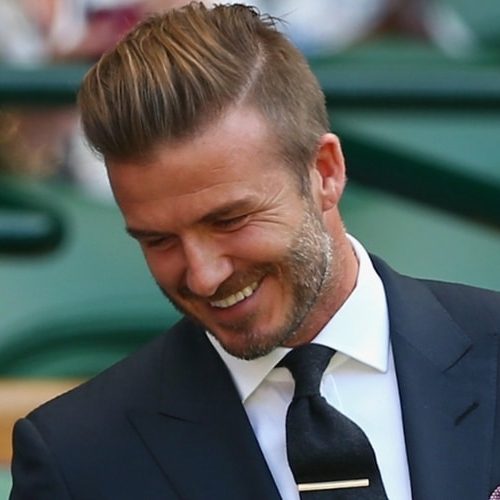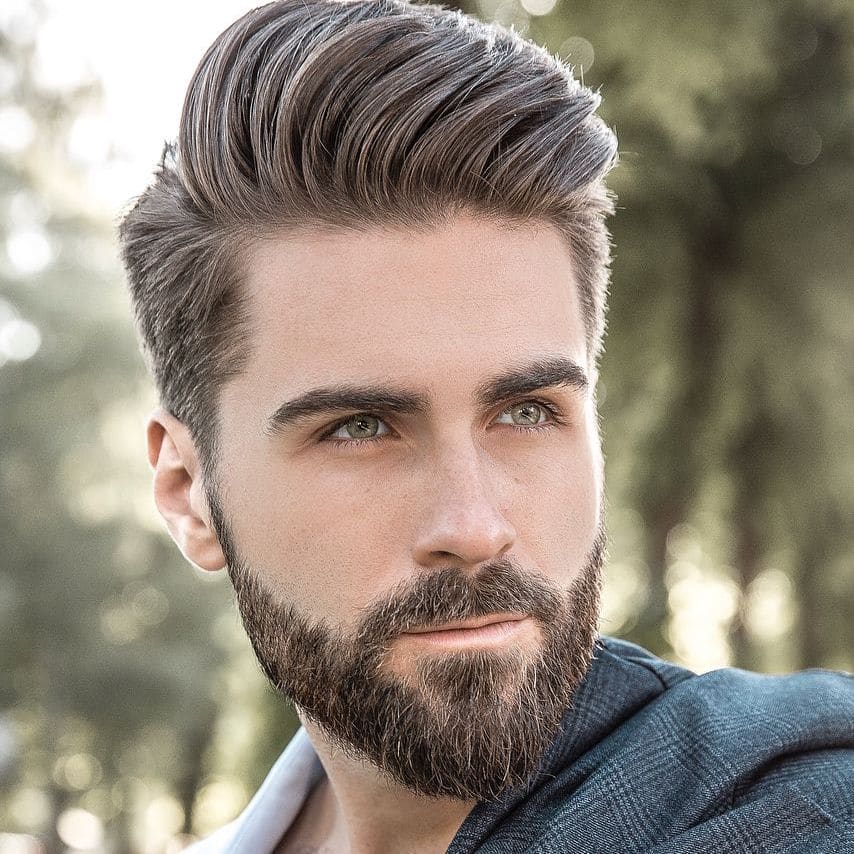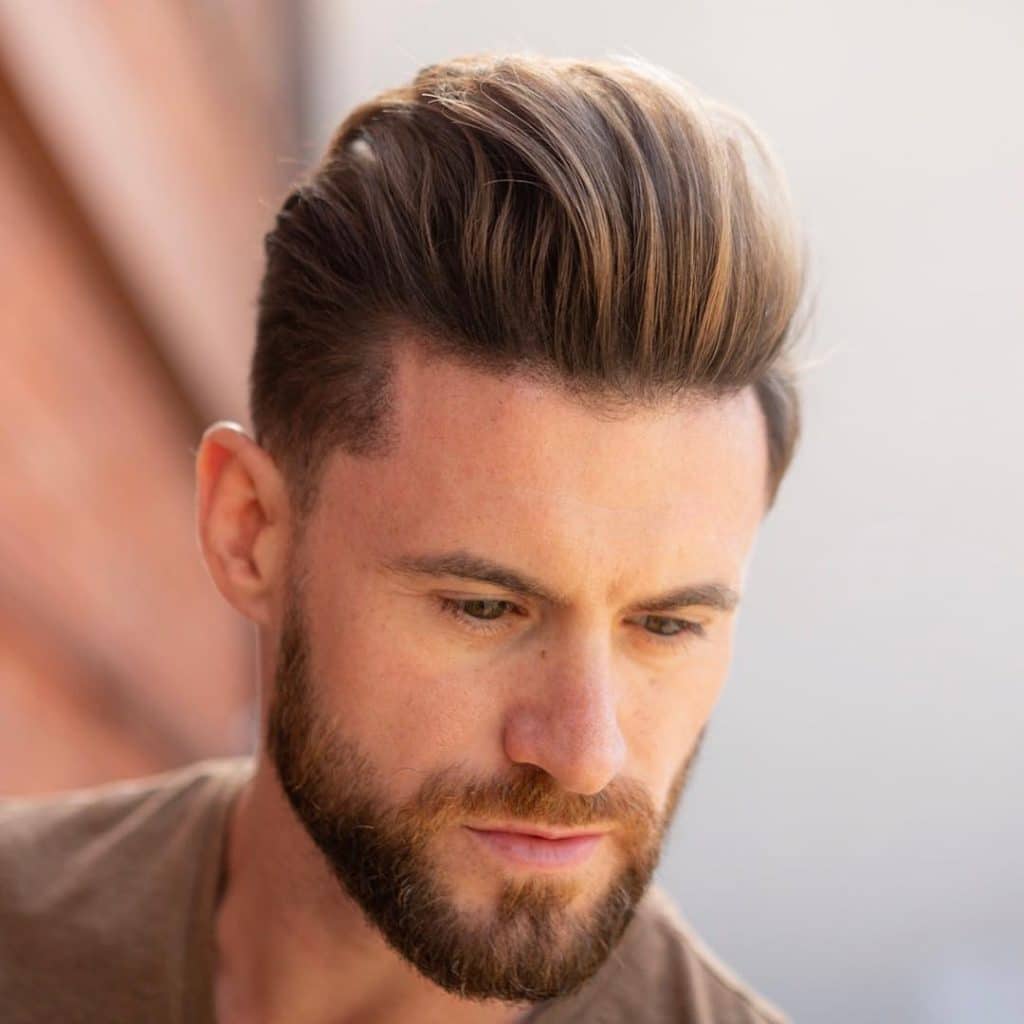 8 – The Short Pomp
Love the idea of a Quiff but don't think you can pull off the craziness? Then the Short Pomp(adour) is the haircut for you. Sharing the same fundamentals as the Quiff (short sides and back, longer hair on top), it's usually kept neater and tamer to make it a bit less eye-catching. 
Who it's for: 
Balding guys who want to (or need to) look neat and clean. The short sides provide great flexibility to hide advanced thinning above the temples.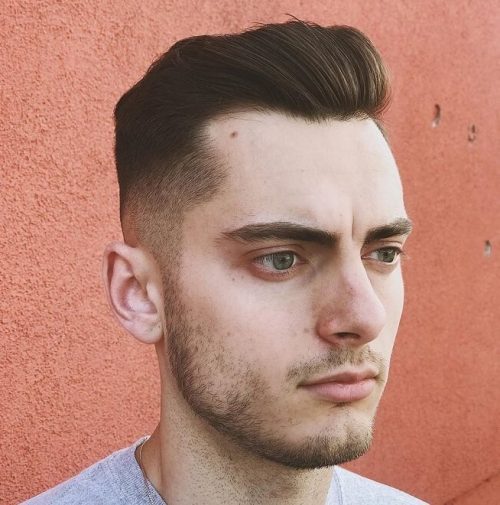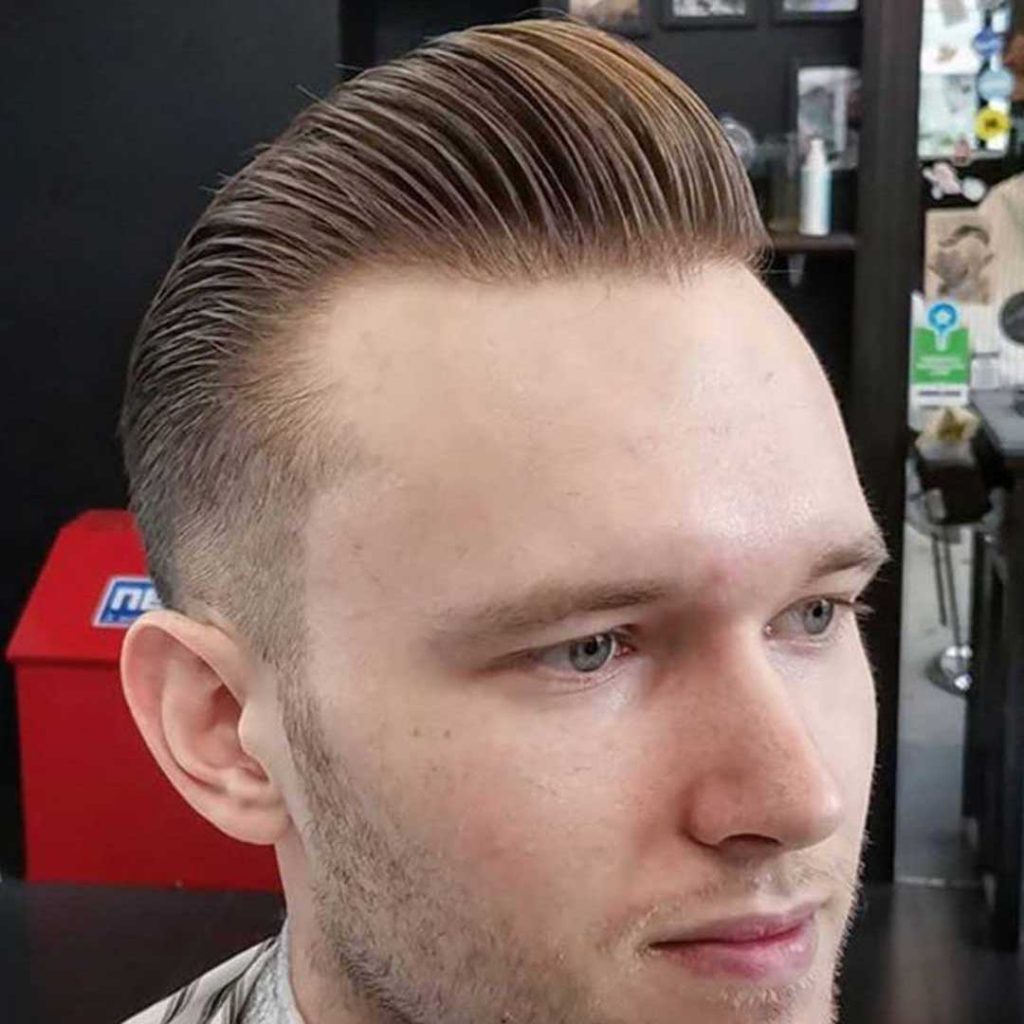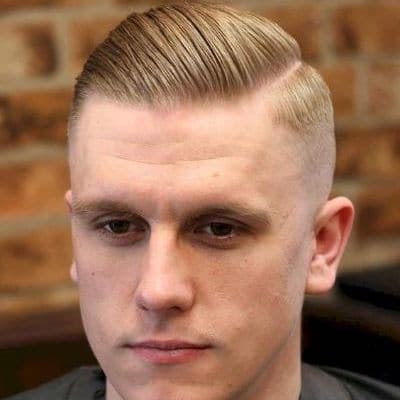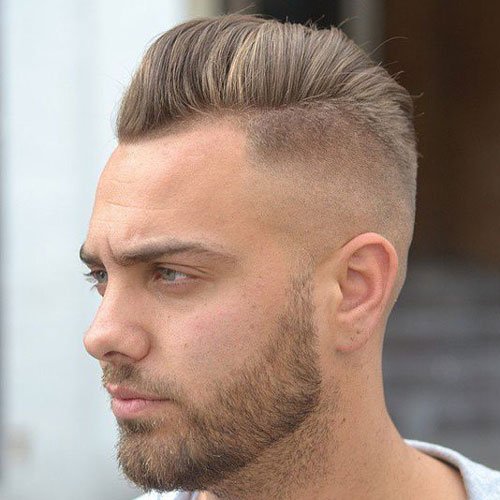 9 – The Textured Crop with Forward Fringe
See that hairline receding, but are not quite ready yet to embrace it? If your top hair is still going strong, this one might be for you: The Textured Crop with Forward Fringe features short (cropped) sides with longer hair on top which is styled to come forward and ideally cover some of that growing forehead. 
Who it's for: 
Guys in the early stages of a receding hairline with healthy top hair. Not ideal after a certain stage of baldness, as the forward fringe will start to look funny if kept too long.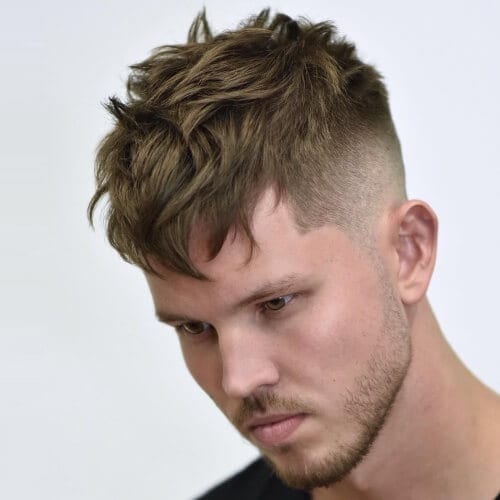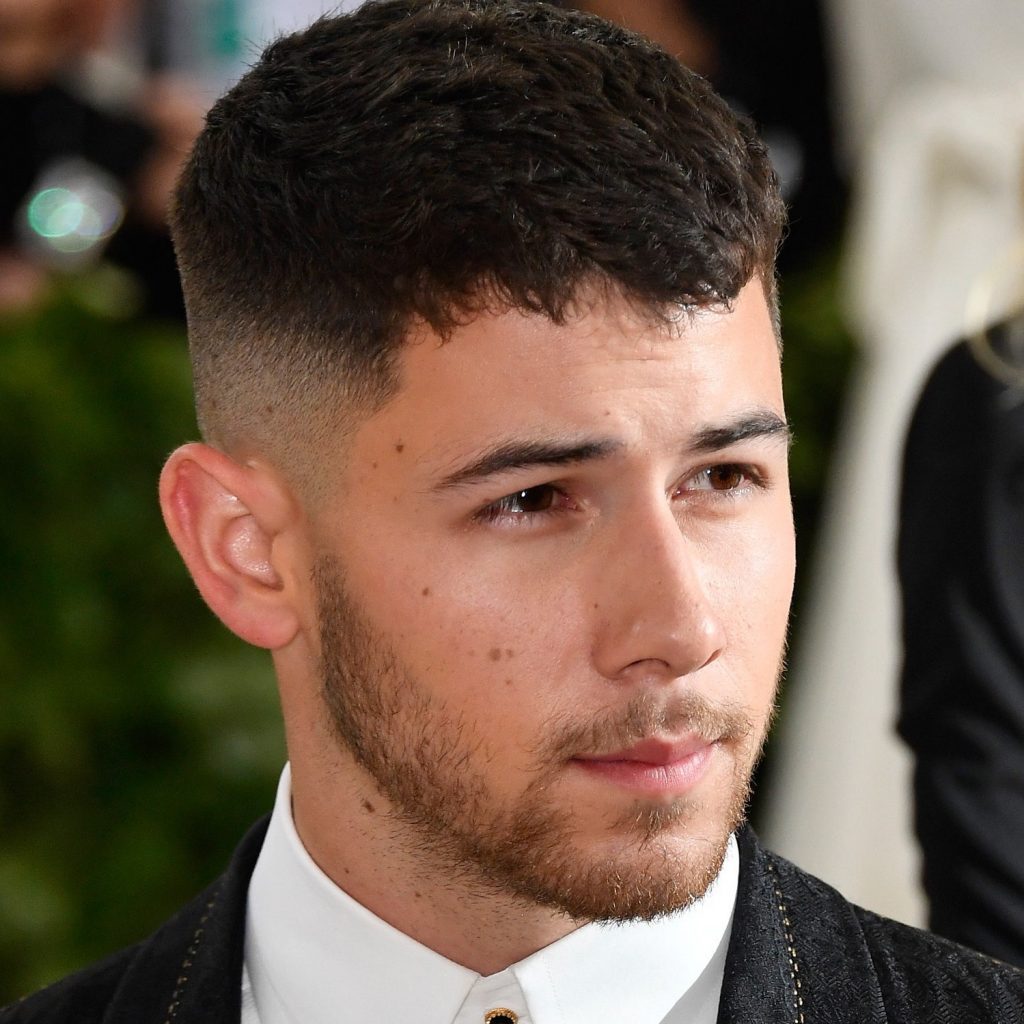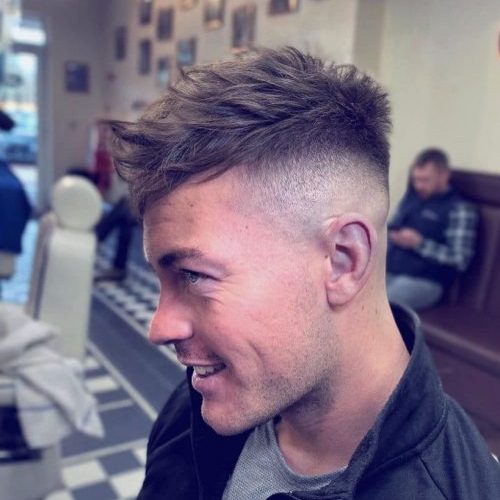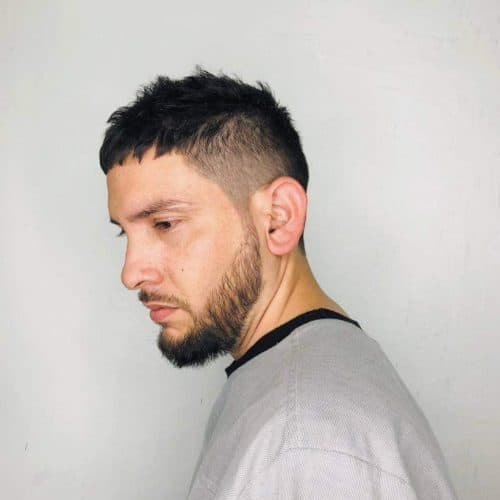 10 – The Butch Cut
Want something simple and neat, easy to cut and maintain? Give the Butch Cut a go. Featuring equally long hair (usually between ¼ and ¾ inches long) all around which follows the contour of your head, it's super low maintenance and does a good job at blurring the actual hairline. 
Who it's for: 
Guys who want low maintenance and are not afraid to admit to their receding hairline. Works great for elongated head shapes as it's one of the few styles that keep volume on the sides.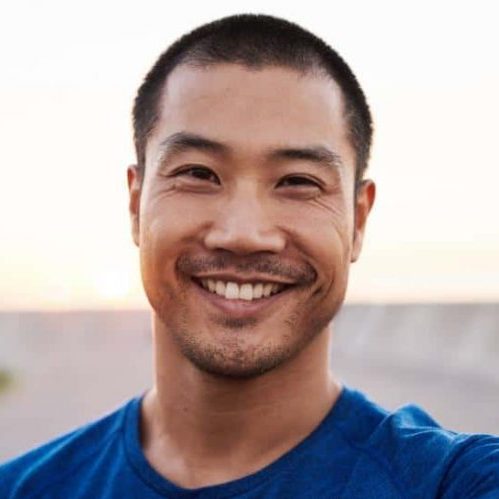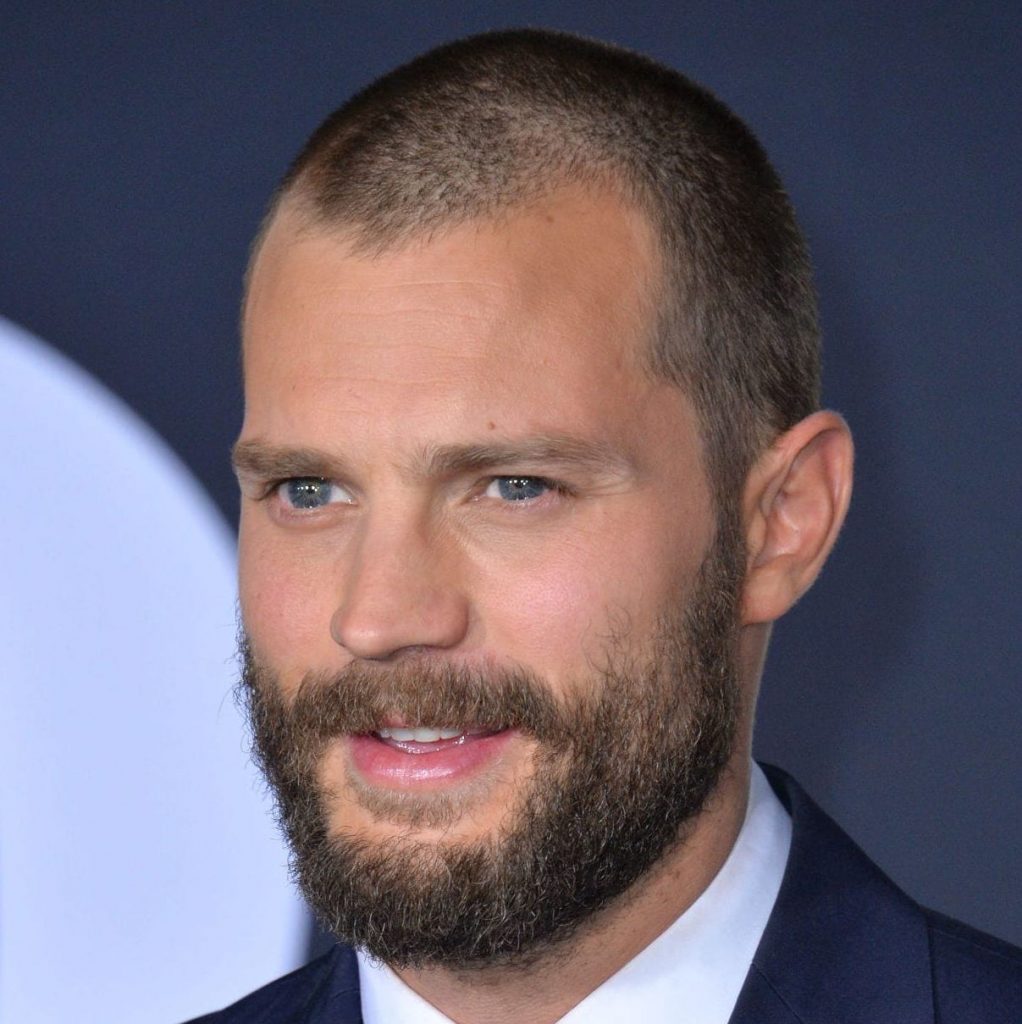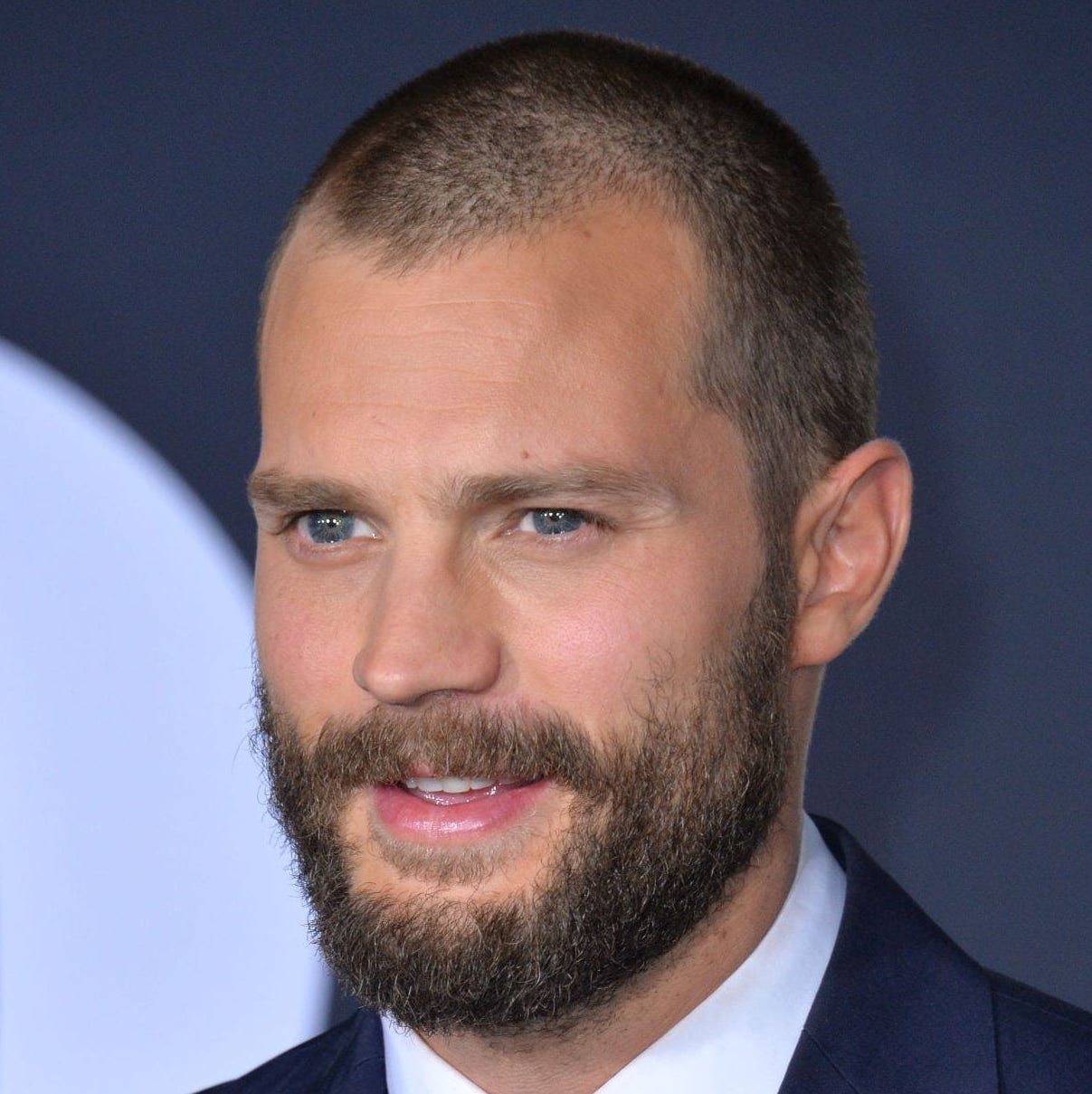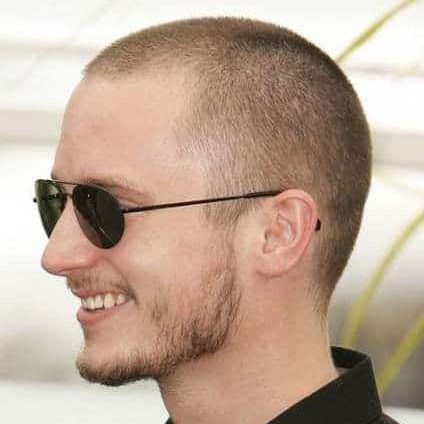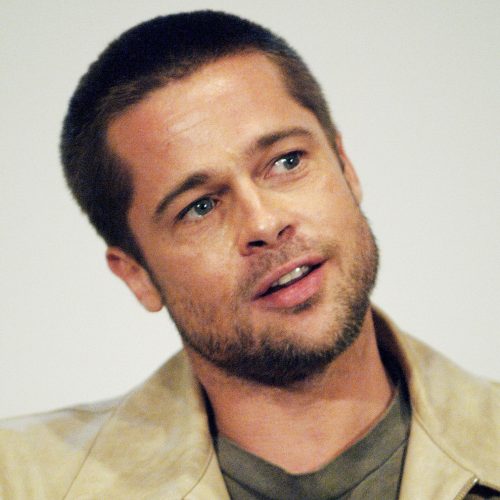 Summary
Most guys are going to start going bald at some point. Luckily, it's not the end of the world – in fact, quite the opposite: It can be the beginning of something beautiful.
From a Buzz Cut to a Quiff – many hairstyles look awesome even with a receding hairline. See which one of the top 10 hairstyles for balding men in 2021 works best for you – you can even go from one to the other as your hairline continues to recede.
When you get tired of worrying, consider joining the awesome club of guys who embrace their baldness. See what you'd look like as a member of this club – it might just be the answer to all your worries.