Receding hairlines are the bane of most men, and for most men, shaving their head bald is the most sound option. This isn't really surprising. Statistics from the American Hair Loss Association revealed that 66% of men start experiencing hair loss upon reaching 35. 
Although there can be several ways to address this hair loss problem, such as using wigs or comb-over hairstyles for the sake of hiding all those hairless spots, the most preferred method still is to go bald instead.
In this article, we'll have a look at 6 of the best hair clippers you can use to shave your head bald. Let's get started.
1. Wahl Professional 5-Star Balding Clipper
There's no denying that Wahl is one of the best manufacturers in the market as far as hair clippers are concerned. This 5-star balding clipper, in particular, is designed to make the entire shaving process a lot quicker and easier. It features a clean and modern design which is then powered by a powerful electromagnetic motor.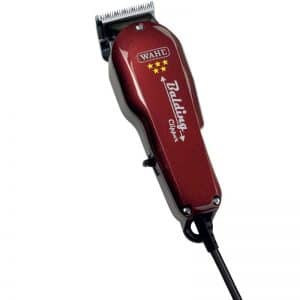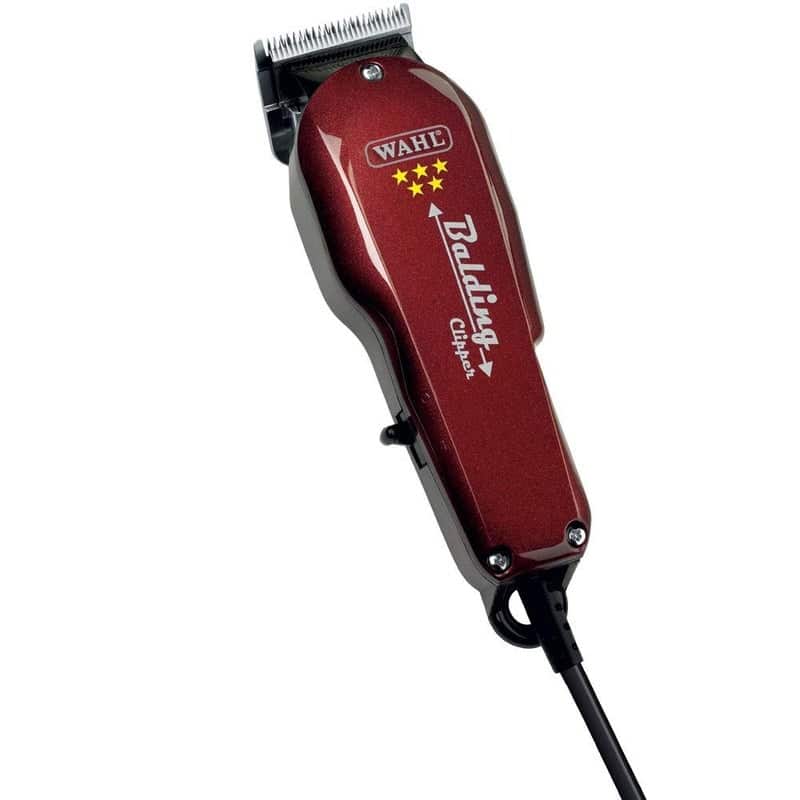 From the name itself, you can tell that it's intended for professional use. However, this doesn't stop you from using it in the comfort of your own home. It's surprisingly easy to use and handle, and you can easily adjust the closeness of your shave using the shaving combs that come along with the package.
On the technical side of things, the clipper is powered by a V5000+ electromagnetic motor and operates at 120 volts. The #2105 cutting blade is made of surgical-grade titanium with a self-sharpening design to make sure it can last for long periods of usage.
It's not without its downside though. First off, the blade can be so sharp, so extra precaution is required when using it. Second, the fact that the blade is extra wide means you'll have a hard time looking for a compatible guard.
Other than those, we can say that the Wahl clipper is one of the absolute best there is.
2. Andis T-Outliner Trimmer
Next on the list is the T-Outliner trimmer from Andis.
One of the best features of this clipper is its T Line Blades which were designed for superior accuracy than most hair clippers on the market. These compact blades allow the clipper to maneuver around the trickiest areas in your head, especially the ones behind the ears, without any issue. They also allow you to get the closest shave possible without leaving any small hair behind.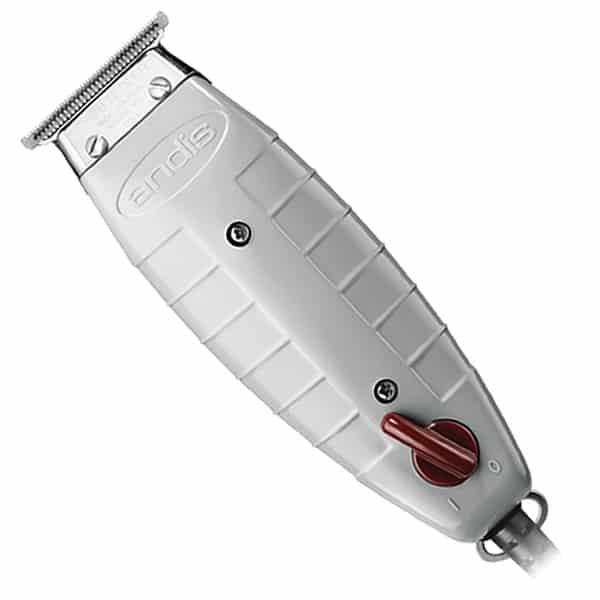 Aside from that, the T-Outliner is designed to be very simple and versatile. It's a no-frills product that doesn't come with lots of accessories or settings. All it takes is to turn it on so you can then start shaving. That, and the very straightforward maintenance on the blade using the blade oil which is included in the package.
Then there's the clipper's ergonomic and lightweight design. This means that it will never be a hassle to use on your part. It can get easily hot with prolonged usage though, but that aside, it's simply one of the best clippers to consider for balding purposes.
3. Remington HC4250 Clipper
If you're not so keen on using corded clippers, then you can go for the cordless variants instead. In this case, the Remington HC4250 clipper might just be for you. In fact, it's one of the best cordless balding clippers out there in the market.
Perhaps one of the most unique aspects of this clipper is its unmatched design. It's made to be really compact and lightweight so you won't experience any fatigue or discomfort when using the product. Due to how ergonomic it is, you can easily reach those normally hard-to-reach areas on your head such as your neckline, behind the ears, and the back portion of your head.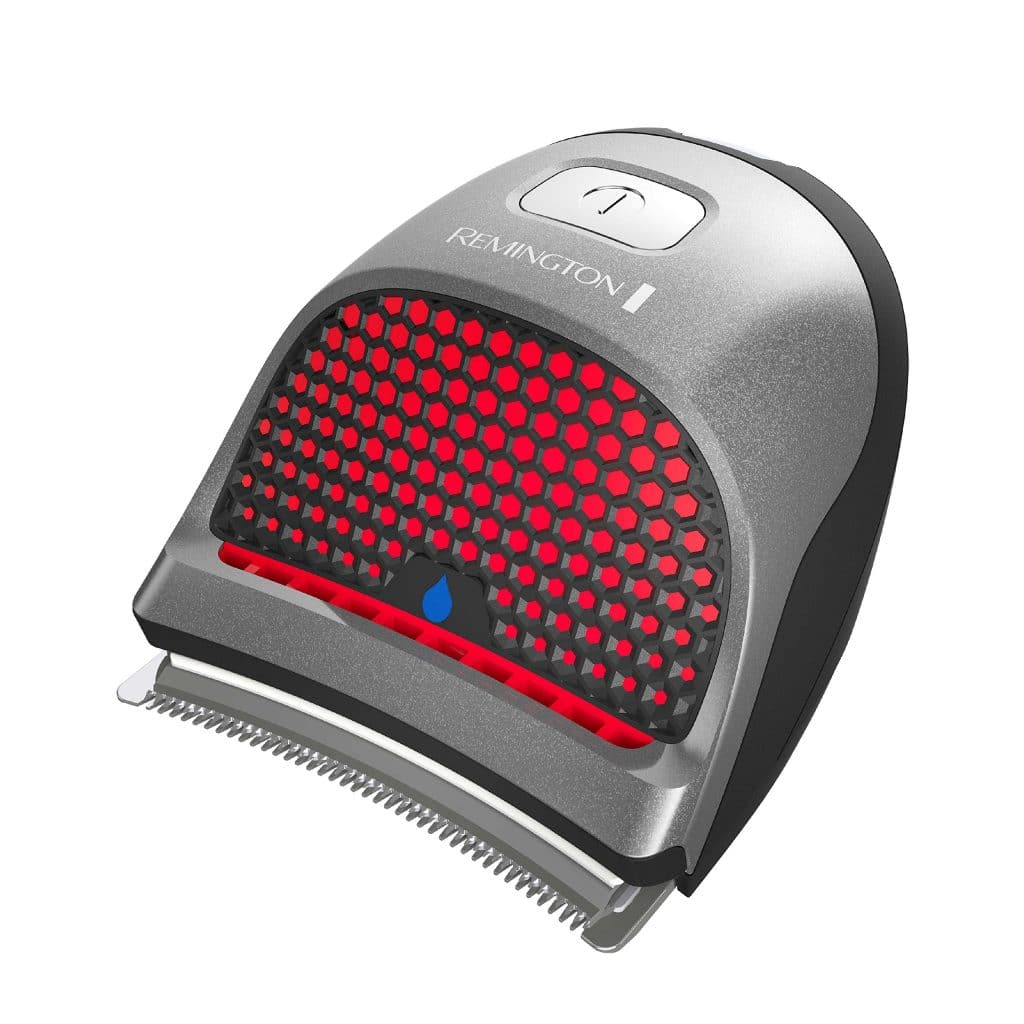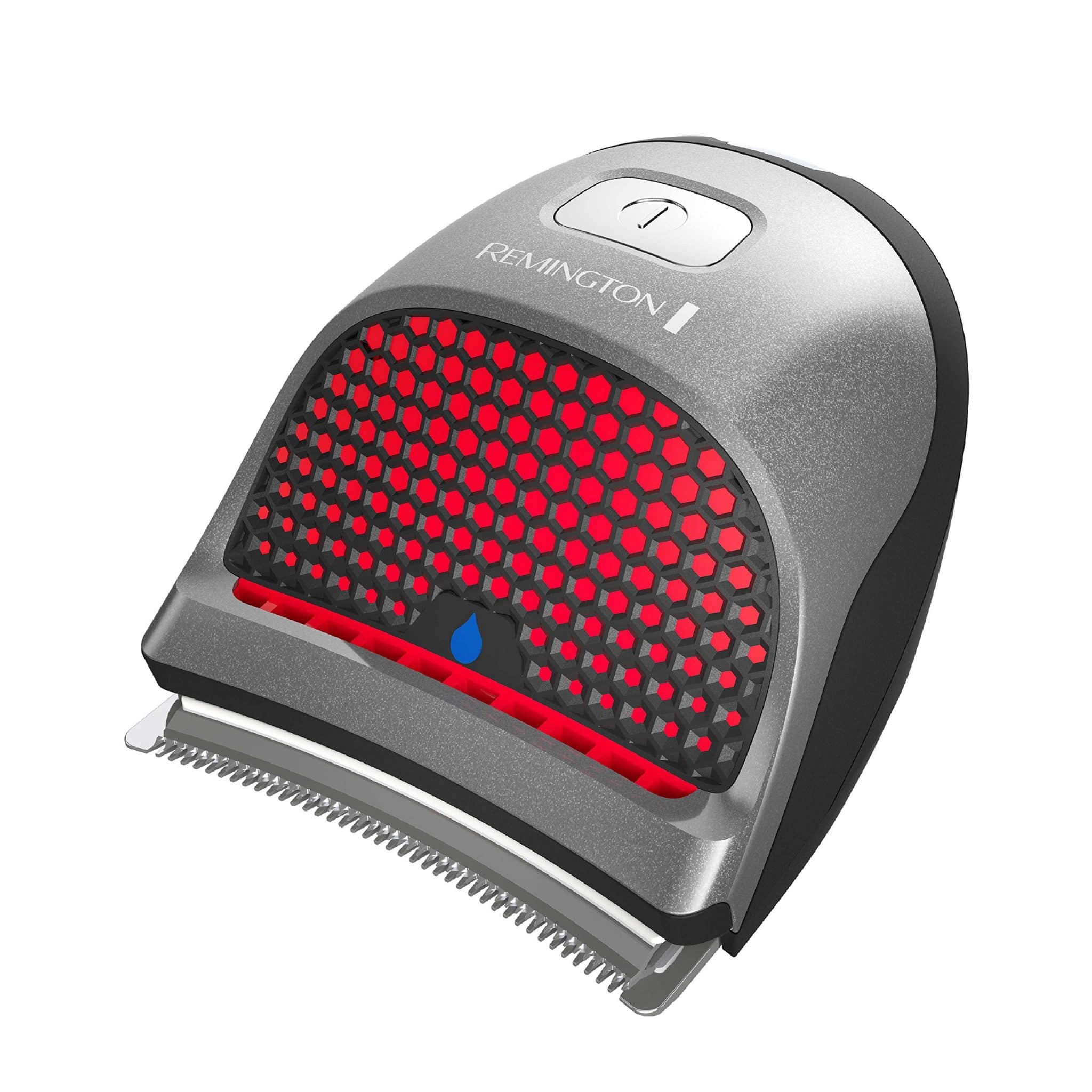 Not only that, but the HC4250 clipper also features a superior rubber grip to make sure that it won't slip off your hand when using, even when wet. It also makes it quite easy to maneuver.
Performance-wise, the clipper is powered by a lithium-ion battery which allows it to run for up to 40 minutes after a full charge, which is long enough to get your head properly shaved. Besides, the charge time only takes four hours; there's even a 5-minute quick charge option in case you need just that slight shave.
Meanwhile, its stainless steel blade is so wide that it can cover more surface area as you shave. It also has a curved shape to allow it to glide smoothly over any texture.
All in all, the HC4250 should be one of your most preferred options if you're looking for a cordless clipper to shave your head.
4. Philips QC5570/13 DIY Clipper
Yet another high-quality clipper that comes with a unique design, the QC5570/13 clipper from Philips might just be what you need to get the perfect shave. The model comes with a 180-degree rotating head which is quite unusual when it comes to clipper standards.
However, don't let its unusual design fool you. This eye-catching feature is actually intended to allow for a greater reach and an even cut.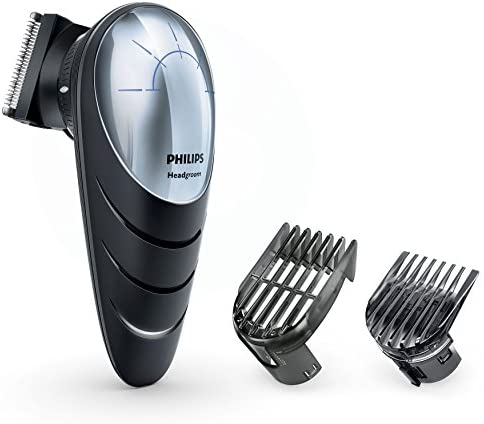 This is further complemented by the clipper's cordless design which makes it really convenient to shave your head bald anywhere you want. The QC5570/13 clipper can run for up to 60 minutes straight while only requiring an hour of charge time.
Included in the product are 13 lock-in-length settings which range from 0.5mm up to 15mm. This means that you can choose your desired length conveniently, making it not only ideal for balding but for trimming your hair as well.
Lastly, there's the fact that the product is completely washable and easy to clean. You simply have to wash it under the tap after each use to remove any hair residue and prepare it for future use.
5. Oster Classic 76 Universal Clipper
While both Andis and Wahl are often associated with products that most barbers use, one of the most worthy contenders in terms of getting a smooth and cleanly shaved head is the Classic 76 from the Oster company.
True to its name, the Oster Classic 76 sports that classic appearance which isn't really as ergonomic as the other products on this list.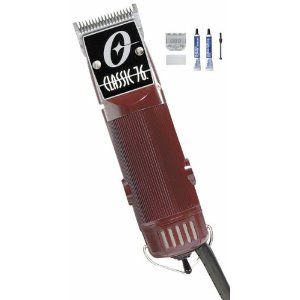 Despite that, it can surely make quick work of your scalp. It has the ability to create precise and even cuts that you don't even have to worry about going through your scalp for another round since the first cut will make sure everything's smooth.
Although its body has a vintage design, you can surely rely on its excellent durability. Its fall-resistant body means that it can completely protect the powerful components inside of it without any problems.
Unfortunately, it might not be an option for many users, which is understandable considering its not-so-ergonomic design. Besides, it's a bit heavy at 1.5 pounds which can put a strain on your hands after using it for a prolonged period.
6. Wahl Peanut Clipper
Last on our list is yet another quality hair clipper from Wahl. Compared to the previous Wahl clipper, the Peanut comes in a compact design that is intended to provide its users with a more flexible shaving experience. This allows you to maneuver the clipper around your head without any difficulty. The clipper weighs only 4 ounces and has a length of only 4 inches. This makes it relatively compact than most hair clippers out there!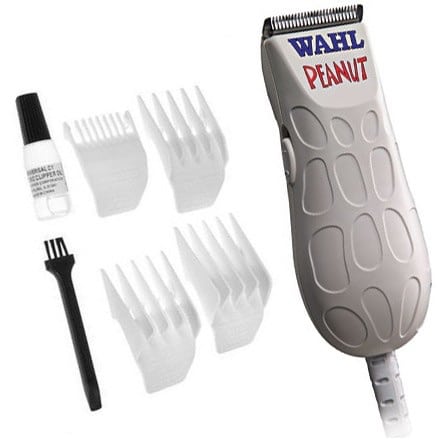 Inside, the clipper is powered by a powerful rotary motor which is paired with sharp stainless steel blades to ensure precise and even cuts. However, as sharp as the blades are, you don't really have to worry about them cutting your scalp.
One of the major selling points of the Peanut clipper is its relatively affordable price. This is really an amazing deal especially for those who simply want a clipper to shave their head at home. Despite that, it doesn't really compromise on quality. Besides, it also comes with a handful of accessories which include the blade guard, blade oil, cleaning brush, and a user manual.
All in all, the Peanut is a powerful and lightweight clipper that can surely hold its own against the bigger ones on the market.
Final Thoughts
Needless to say, not all hair clippers are created equal. Some of them are designed for professional use which means they have more powerful motors than ones that are intended for personal use only. However, most professional hair clippers can also work well for personal usage, though you'll have to spend a bit more.
This list summed up some of the finest hair clippers that you can find on the market for shaving your head bald. Each of them has its own features that can provide you with the results you're looking for, albeit with some key differences. Regardless, all of them should really work well if what you're after is a nice and cleanly shaved bald head.
If you're thinking that all you may need is a razor, check out our guide to the best razors.