Your beard and the skin underneath need just as much tender, love and care as the rest of your body. Beard oils are essential (pardon the pun) for taming hair and keeping it looking and feeling it's best.
Whilst growing a beard can be hard for some, maintaining it can be easy as pie (eating, not making it). Your hero product awaits, and we're here to fill you in on the best options available in 2021.
Why should I use a beard oil?
In short, beard oil helps nourish both your hair and the skin underneath. Plus it smells great and makes it nice and soft to touch. For a full run down on beard oils, click here.
Will it magically make your follicles sprout more hair? No. But it will make your beard appear fuller and shinier and maybe that's all you need!
Can you use coconut oil as a beard oil?
Coconut oil can be a safe enough option but it is quite a heavy oil so won't be good for people with oily complexions. If you do decide to use the coconut oil sitting in your cupboard, make sure to use it sparingly and melt it in your hands before applying to avoid clumps of oil build up.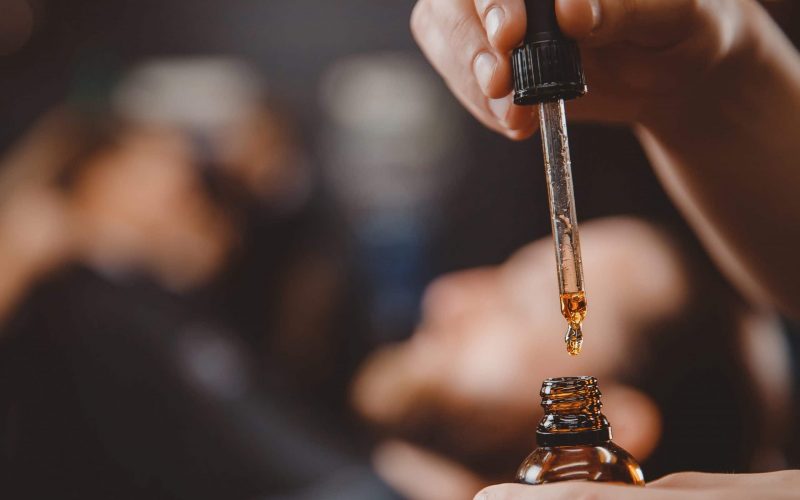 How to use beard oil
Beard oil is quite easy to apply but if you've never used it before, then its normal to be a bit stumped. How much do I use? Do I put it on wet or dry? In the morning or night? This step by step guide should help you answer those questions.
Step 1: get a beard comb… or don't
Some people use a comb to properly disperse the beard oil, but it depends on personal preference and length of your beard. Your hands could be perfectly suitable for the job if you have a short beard or have a long beard but like the messy look.
If you do want to invest in a comb there are a lot of beard specific combs out there. Make sure it is a wide comb with a strong handle. Wooden combs are quite a popular option due to their wide teeth and anti-static properties.
Step 2: use oil on a damp or dry beard
It is best to use beard oil daily right after the shower as your hair follicles and pores will be open from the steam. This means the hair and skin can absorb the oil better. Be careful not to apply oil when the hair is too wet or it won't properly absorb.
Step 3: apply 2-3 drops in your hands
Avoid dropping oil straight onto your beard as this will cause clusters of oil build up. Rub your hands and fingers together with the drops of oil to disperse it.
Step 4: apply on cheeks first
Rub your two hands on either side of your face and massage the skin. Move in a downward direction towards your chin.
Step 5: focus on the front 
Massage the oil down the front of your face covering your moustache and chin. Use your fingertips to reach the moustache and patches that are harder to reach.
Step 6: run your comb/fingers through your beard
Make sure to brush both with and against the hair to evenly distribute the oil.
Step 7: add more if needed
If your beard is particularly long, thick or dry, then feel free to repeat those steps by adding another 1-3 drops of oil.
Step 8: style and go
Comb or fix your beard into the style you want and viola. 
What are the best beard oils?
I'm so glad you asked. We've researched the top products that include the best quality ingredients that you could ever want or need. Here are our top 10 picks
Stubble & 'Stache Beard Oil
Great for: beardruff, fresh stubble growth
This forumla contains vitamin E to help with skin damage and argan & jojoba oil help reduce itch and frizz.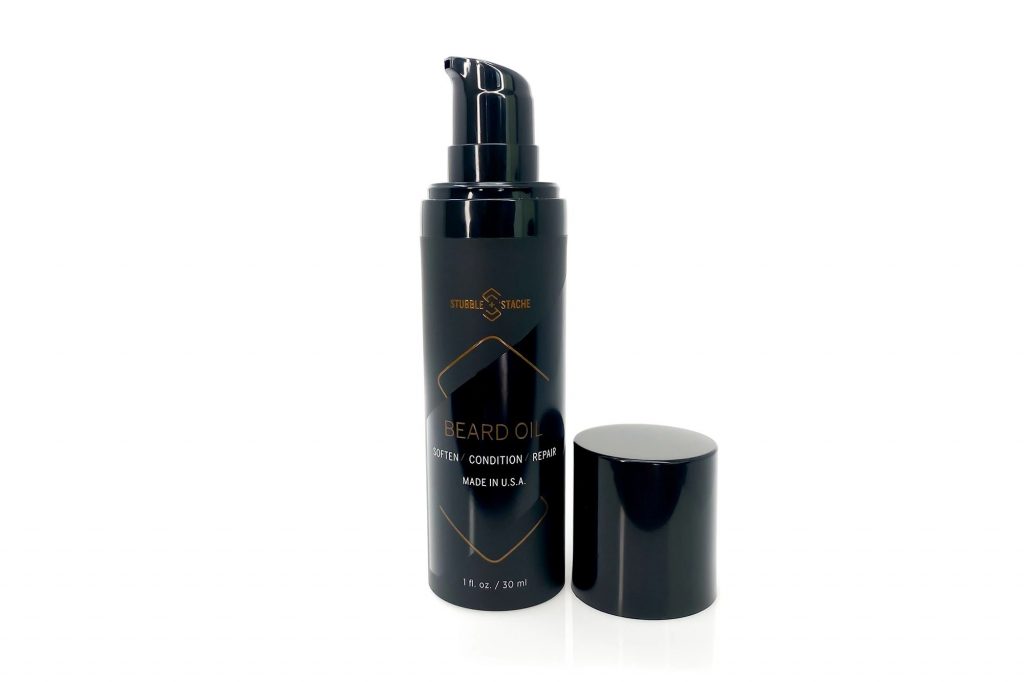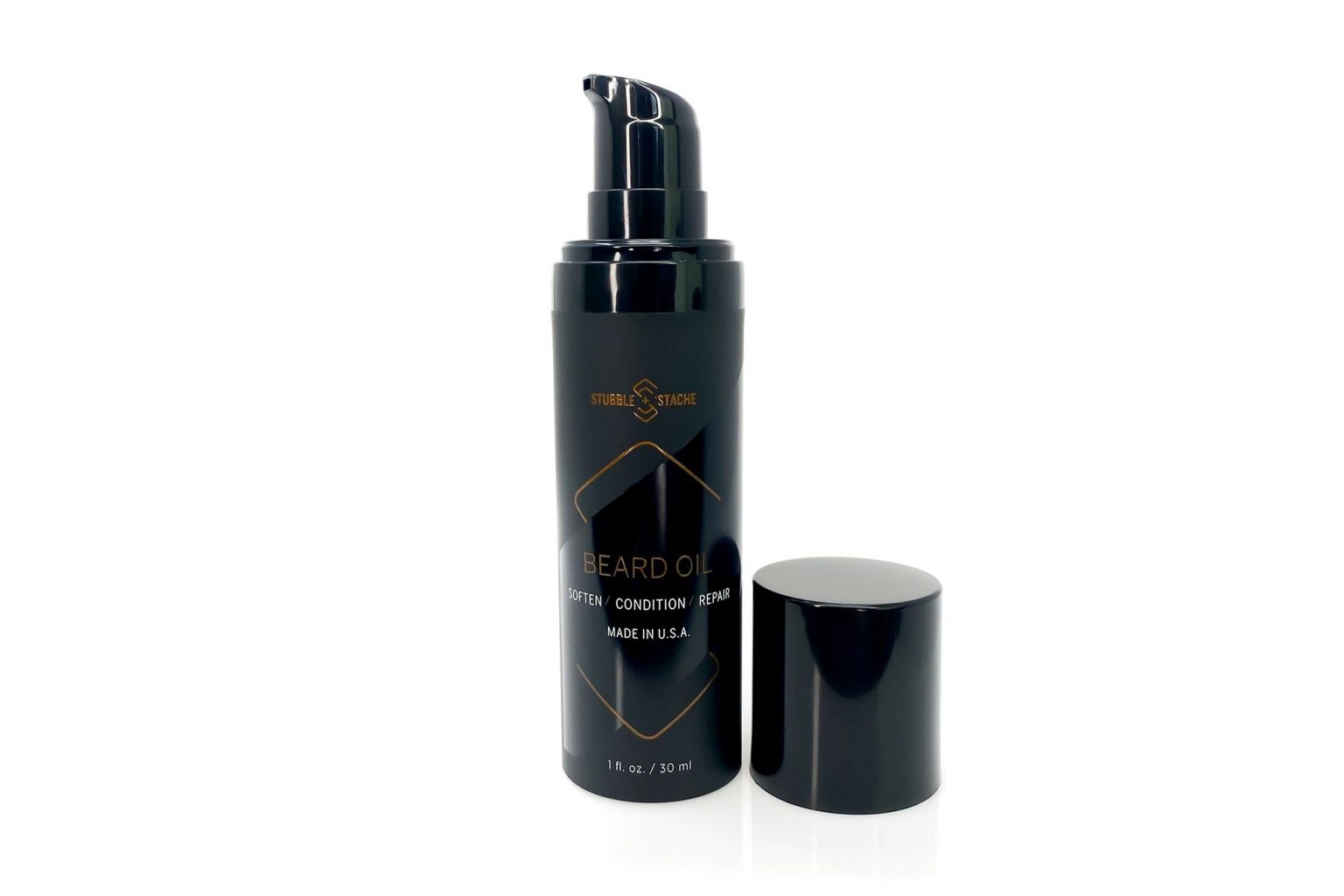 Cremo Beard Oil – Forest Blend
Great for: budget conscious.
Rated 4.7 stars and hailed as an exceptional option for a low price, this could be a good place to start if you're new and unsure about beard oils.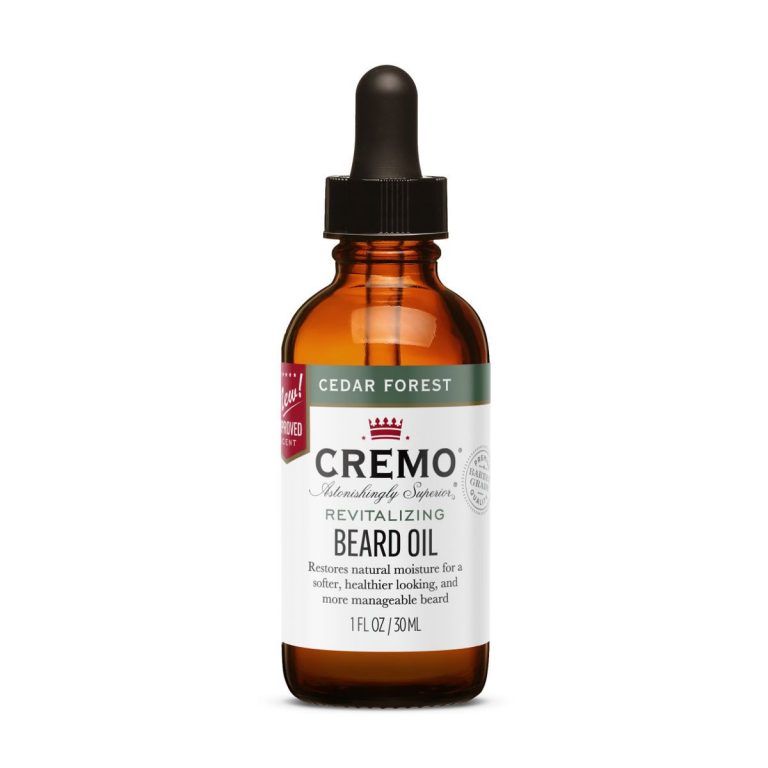 Baxter of California Beard Grooming Oil
Great for: dry skin
Squalene and avocado oil helps to naturally moisturise and condition the skin and hair leaving it with a nice shine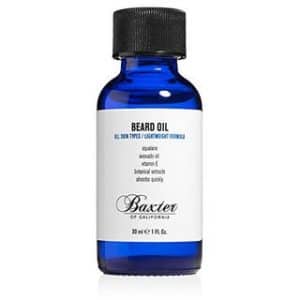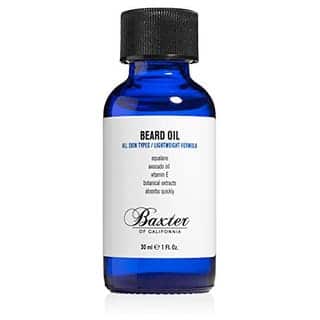 L'oreal Men Expert Barber Club Beard & Skin Oil 
Great for: longer beards and moustaches
Soothes itchy skin and discomfort while conditioning the hair. They also often donate to Movember which is great!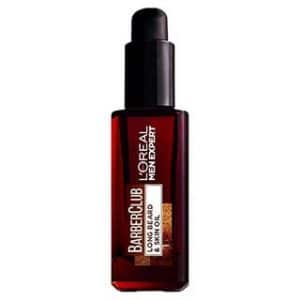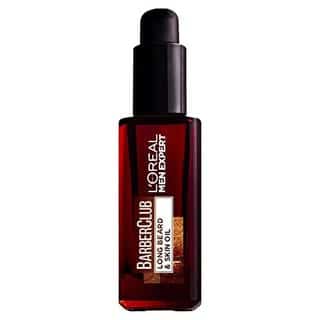 The B.I.G Company – Beard Oil
Great for: acne-prone skin & anti-ageing.
The black seed oil formula improves acne-prone skin as it absorbs fast and is non-greasy. It supports hair growth and comes in two scents; executive spice or regal vanilla.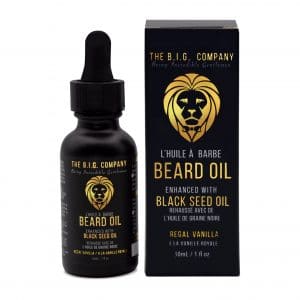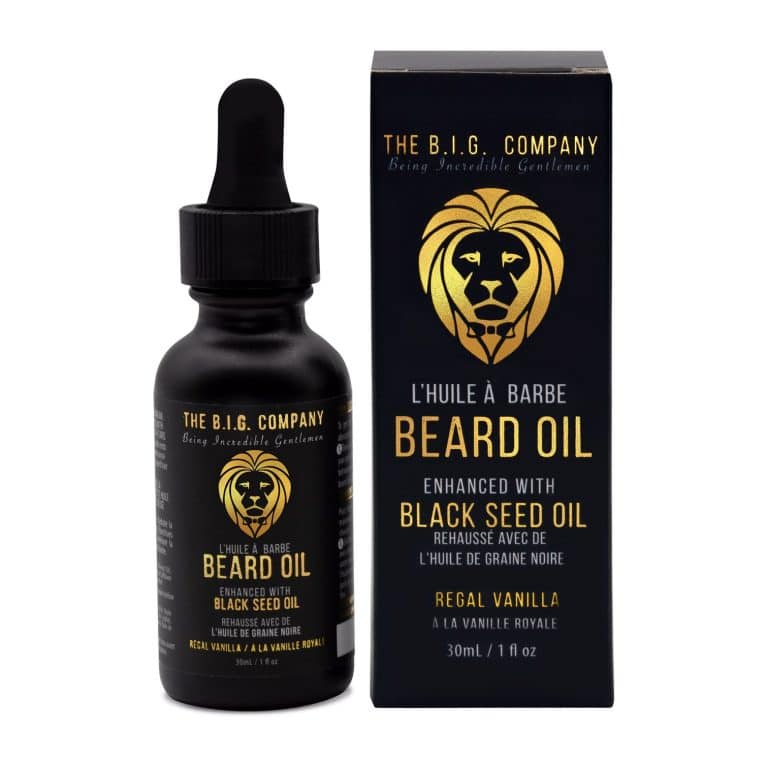 Brothers Artisan – The Grooming Oil
Great for: split ends, damaged beard hair and flakey/itchy skin.
We love the four different scented options in this range that is said to mimic the oils our skin naturally produces. These include juniper, argan, rosemary, berry and grape seed.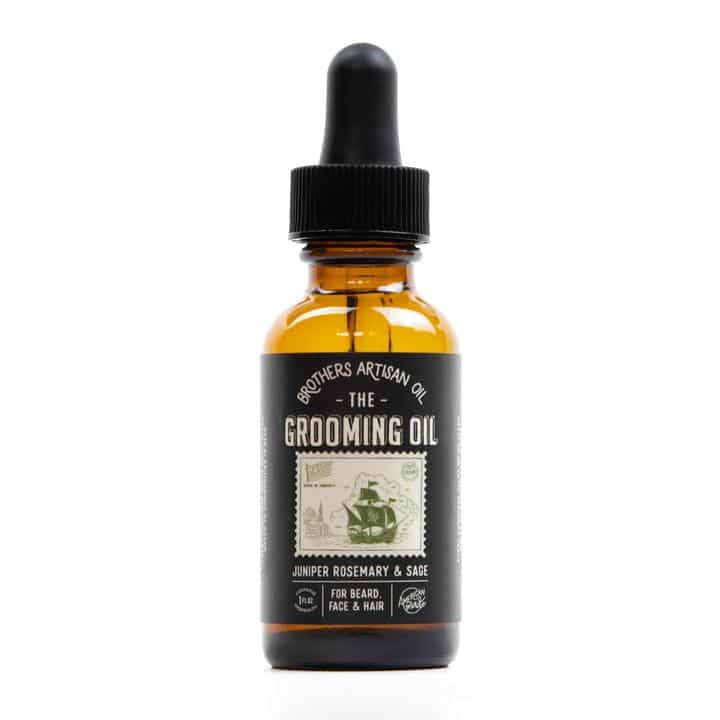 Jack Black MP10 Nourishing Oil
Great for: beard, face, hair & anti-ageing.
This oil combines 10 nourishing oils that do everything from hydrate & repair to helping fight inflammation/redness and ageing. Can be used for shaving or as a pre-shave oil as well as on hair and skin.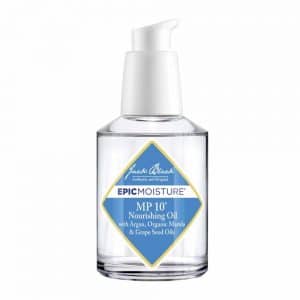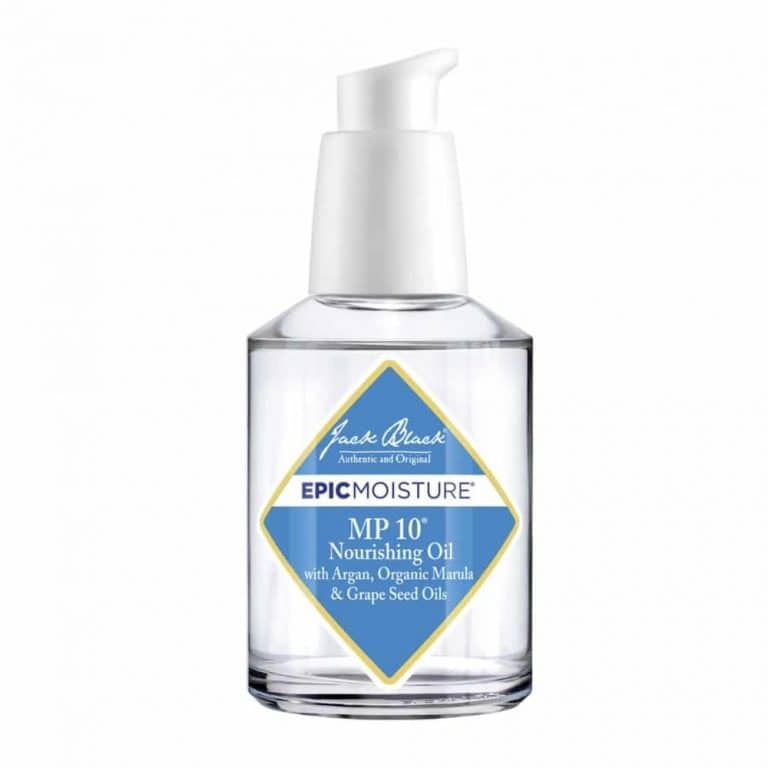 Hawkins & Brimble Beard Oil
Great for: fuller beards and conditioning the skin.
A brilliant combination of shea butter, olive oil, vitamin E and argan oil will not only nourish skin, but it says it will repair hair follicles at the root.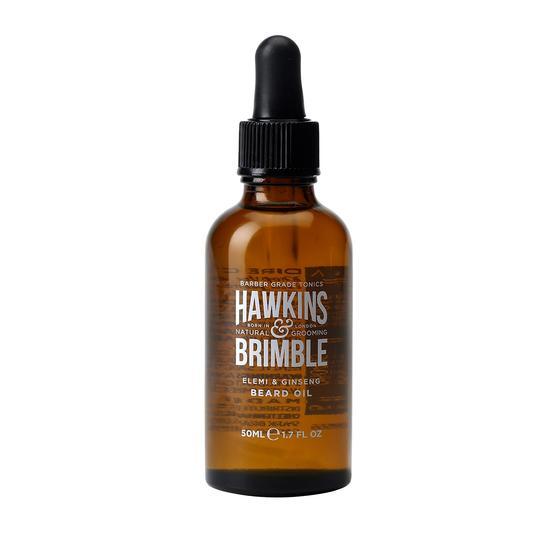 Honest Amish Beard Oil
Great for: budget friendly all rounder.
With 7 essential oils + 7 premium organic oils, there is a lot packed into this 2 ounce bottle. It's larger than most of its competitors and still falls under their price range so it's a great, affordable option.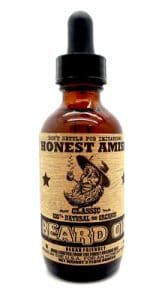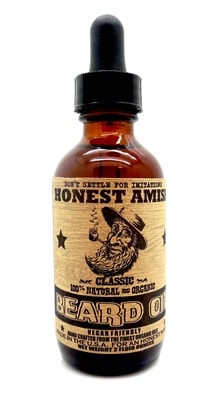 Choosing a beard oil
It can be tough to decide which option to go for and there are countless more options than just the ones listed above.
If it's your first time buying beard oil, assess the condition of your skin and beard first. If your skin and beard hair is relatively normal and undamaged, then you can opt for any option really. But if you notice you are prone to breakouts or have dry skin then seek an oil combination that will benefit that. Sensitive skin will love essential oils and split hairs will repair well with coconut, argan or jojoba oil.
Happy beard oil hunting!