You may not be able to have bad hair days, but you can still have bad skin days. With no hair to protect your skin from sun damage, it's important to keep your skin moisturised and nourished.
A healthy, glowy bald head is sexy. A dry, flakey skin head… not so much.
Dandruff can be as common among bald men as it is on their hairier friends and irritations to your skin will now not only be a silent problem, but one broadcast to the world (well the tiny percentage of it around you anyway).
How to moisturise my scalp?
Lucky for us bald folk, it's easy. There's no web of hair to tangle to get to it so it should be easy! Although it is important to remember three things when it comes to your skinhead routine.
Moisturise straight after a shower, especially if its an oil as your pores will be open and able to absorb more of the moisture & goodness.
Before shaving, always moisturise or use an oil as this will make your skin more flexible, reducing the pull on your skin. It will also make the blade glide easier.
Moisturise daily for the best results.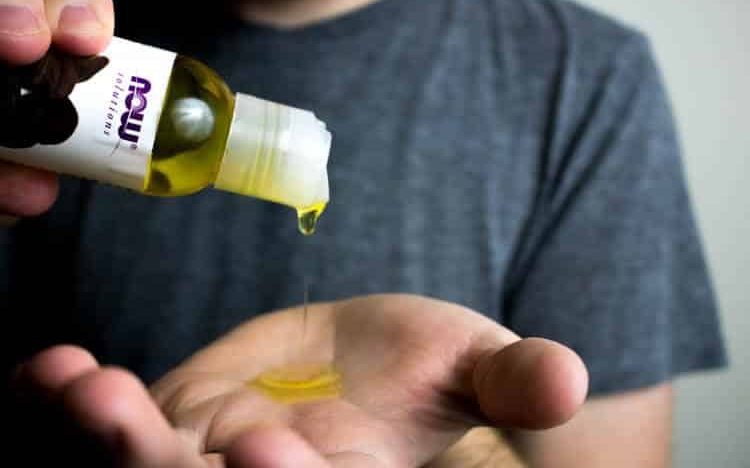 What can I use to moisturise my bald head?
There are many different products out there for a range of different skin types and you will want to decide which type is best for you. You can either opt for a water-based moisturiser cream or lotion or one that is oil based. Or else, opt for a complete oil formula. 
It may sound complicated, but it's really not. Any option will do the job of hydrating your scalp but using the right products to match your skin type will definitely benefit you even more.
Moisturiser: Creams vs Oils
The best way to differentiate the two is to explain that oils block water from evaporating out of your skin acting as a protective layer whereas moisturisers bind water to your skin cells and draw that moisture from the outside environment.
Moisturiser Lotions
Lotions are mostly water-based solutions and can have a range of consistencies. The water in the formula will sink into your skin to keep it hydrated with the help of the thickening agents to keep it clung to your skin. Water based moisturisers can also include a bit of oil to further stop evaporation and you can get oil-based moisturisers as well.
What are the best moisturisers for bald heads?
These are the ones we recommend to smooth and shine that bald head of yours.
Bee Bald Smooth Head & Face Daily Moisturiser
Designed specifically with bald heads in mind, this moisturiser will hydrate, nourish and protect against weather damage. Find shea butter and ginger root extract with a fresh scent, kept easily accessible in a travel safe tube.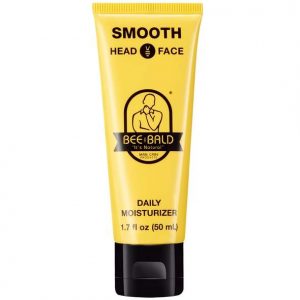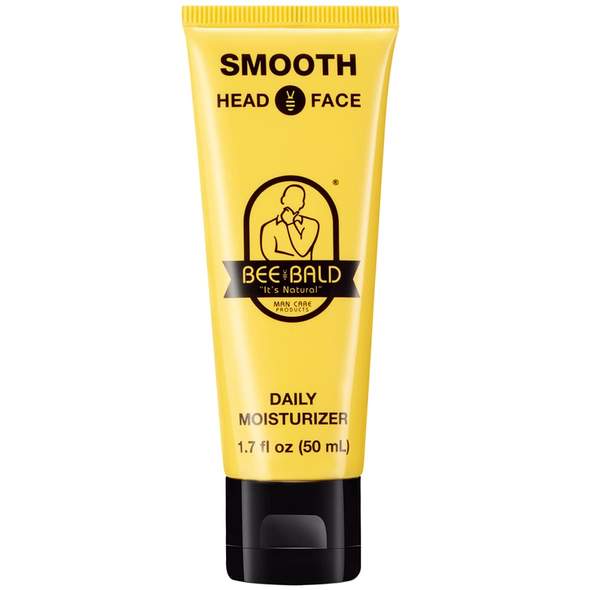 MANTL Face & Scalp Defence Moisturiser
Lightweight and hydrating with willow herb extract and Vitamin B3 to help fight the signs of ageing. This moisturiser is dermatologist-tested and the brand also have a SPF-30 option for added UV protection.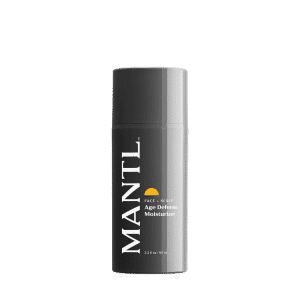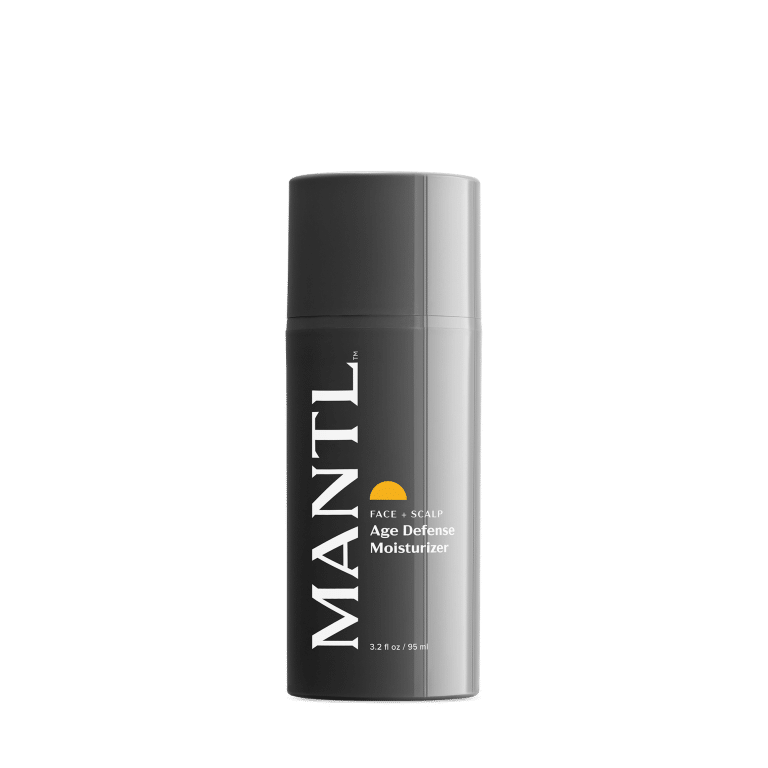 High Time – Dare to be Bald Moisturiser
This moisturiser leaves a lovely shine and helps to stop and prevent razor bumps. Not for those who want to avoid a very glossy head.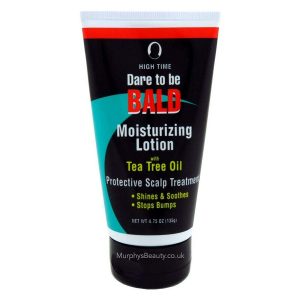 HeadLube Lotion: Glossy
You can also get this in a matte finish if you dislike the shine, but reviews have said that even the glossy version isn't too over the top. It's non greasy, is extremely moisturising with shea butter and tea tree oil and it won't clog your pores. No dyes or perfumes and a safflower oil for that glossy (but not greasy) finish.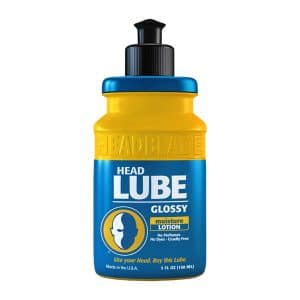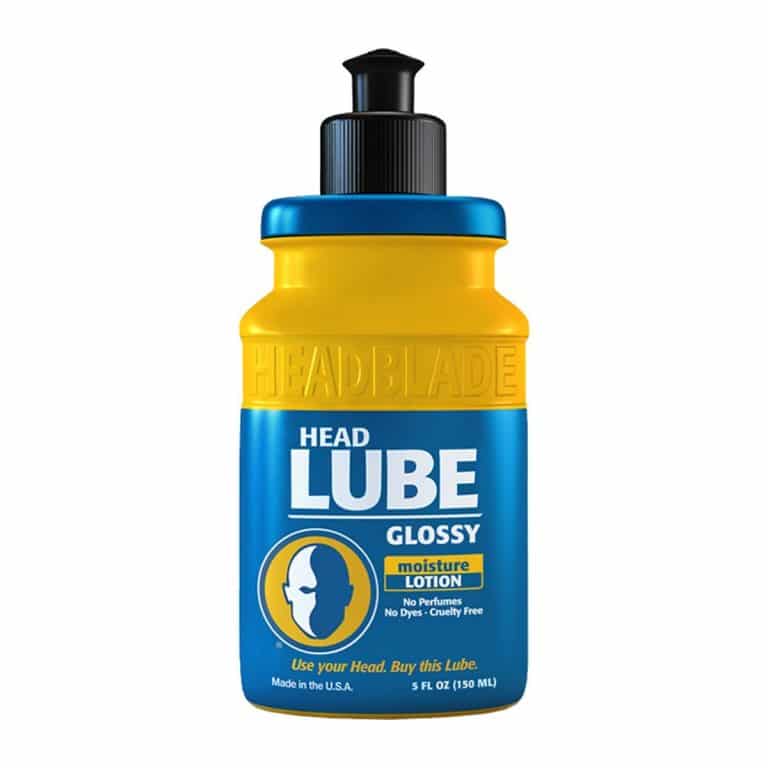 Brickell Mens Daily Face Moisturiser
Hydration without clogging pores. This cream has aloe vera, DMAE and jojoba oil and will suit men of any skin type.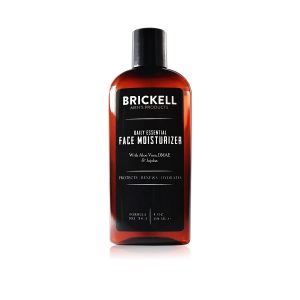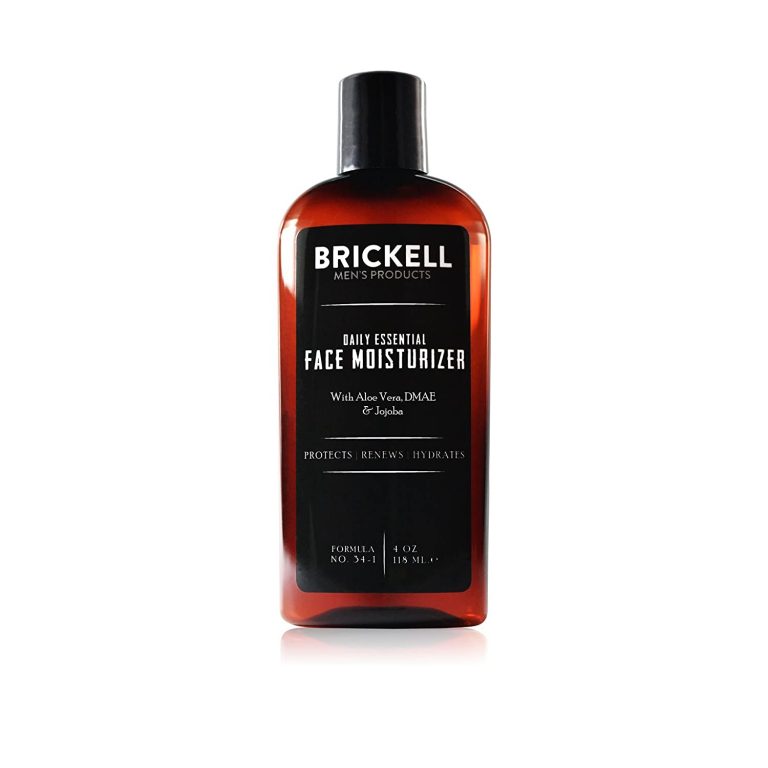 Nivea Men Maximum Hydration Protective Lotion
An affordable and reliable option considering Nivea have been in the skincare game for decades. All of Nivea's mens products are great options. You can also get larger sized bottles advertised as for body, face and hands.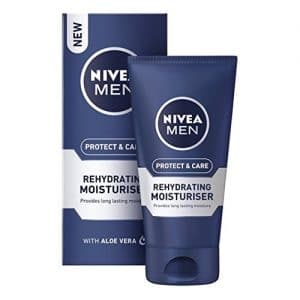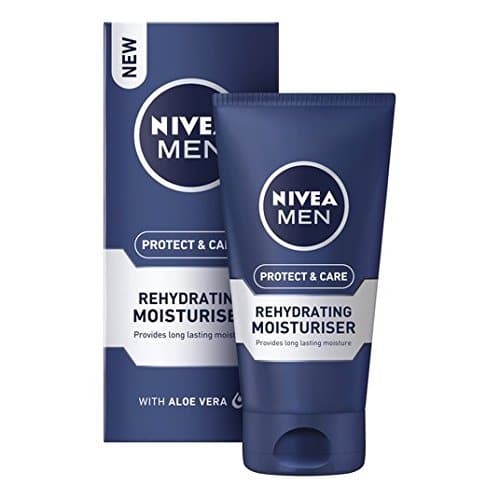 Thrive Face Balm
This lightweight lotion is naturally derived from plants and in a recycled bottle, so it's good for your head and the planet. It's non-greasy, great to sooth skin and stop irritation and redness after a face or head shave.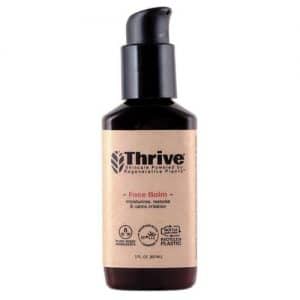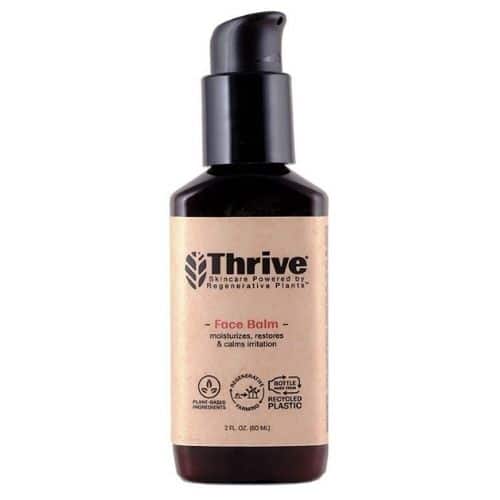 Mountaineer Brand Bald Head Care
This balm is step 4 of a 5 part skincare routine for bald guys if you want to up your skincare game. The balm is made of all natural ingredients including oils, butters, beeswax and extracts. It also controls the oil secretions that cause greasy shine.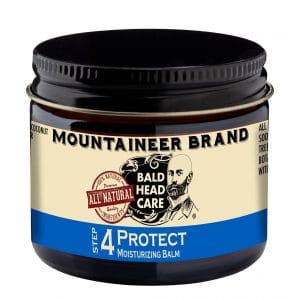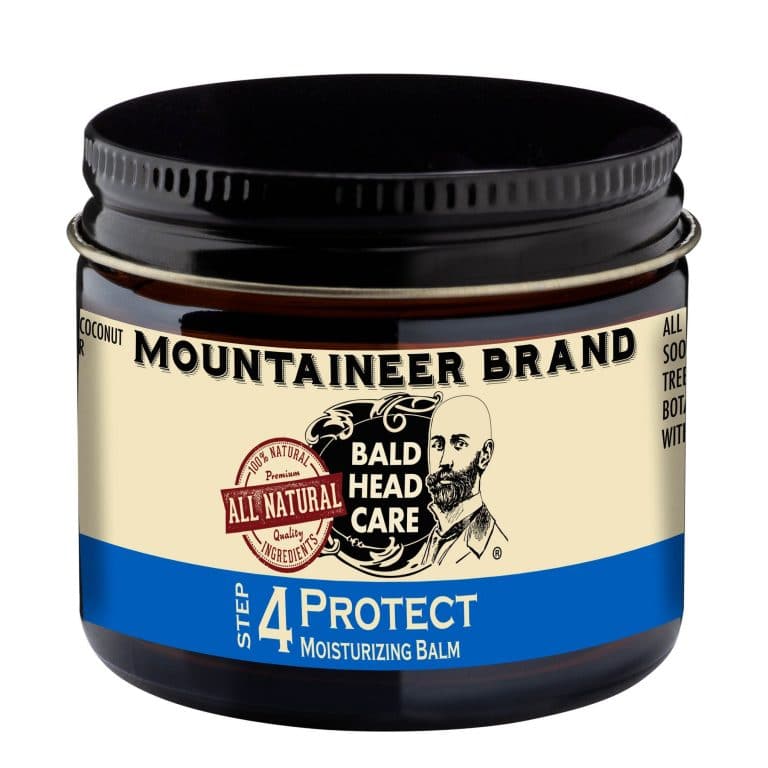 Oils
In the last few years, there's been a rise of face oils in the beauty industry. They're said to be more easily absorbed by the skin and a more natural options considering many oils are naturally derived from plants, vegetables, nuts etc.
Oils should be applied last in any skin care routine.
Is coconut oil good for a bald head?
Coconut oil can really do it all. You can cook with it, use it in your hair, use it for coconut oil pulling and it is great for your skin, including bald heads. It's all natural, absorbs easily, is really hydrating, provides antioxidants, soothes irritated skin and protects it.
In saying that, it can be quite heavy and not recommended for people with naturally oily complexions.
If you want a skin/face oil to be a part of your daily skincare routine that will both benefit your scalp and your face then we have found some options for you below.
Our recommendations:
THE ALL ROUNDER:
This sort of oil will suit people with all types of skin. 
With a mix of plant-based and essential oils, this is a great all rounder for most skin types.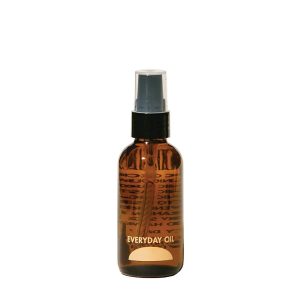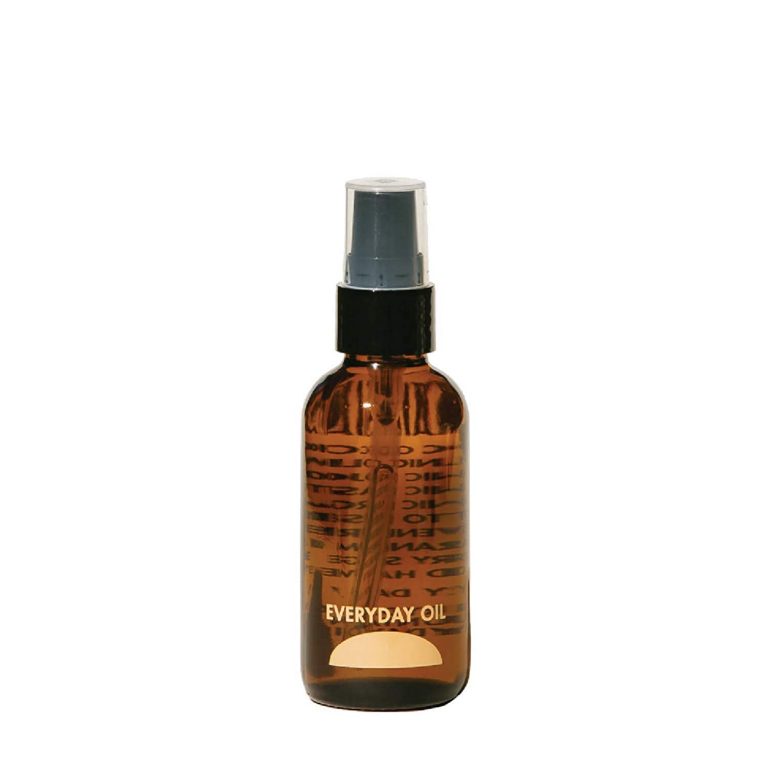 FOR DRY SKIN:
You should look out for heavier oils that contain oleic acid which is great for dry skin. Try oils like argan, maracuja, olive, sunflower, marula, almond, coconut or grapeseed. 
We recommend:
Combining olive, lavender, almond and grapeseed oils, this natural remedy works wonders.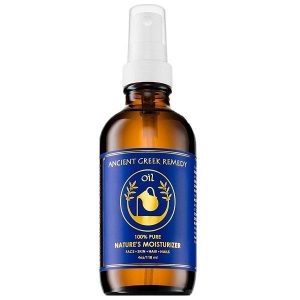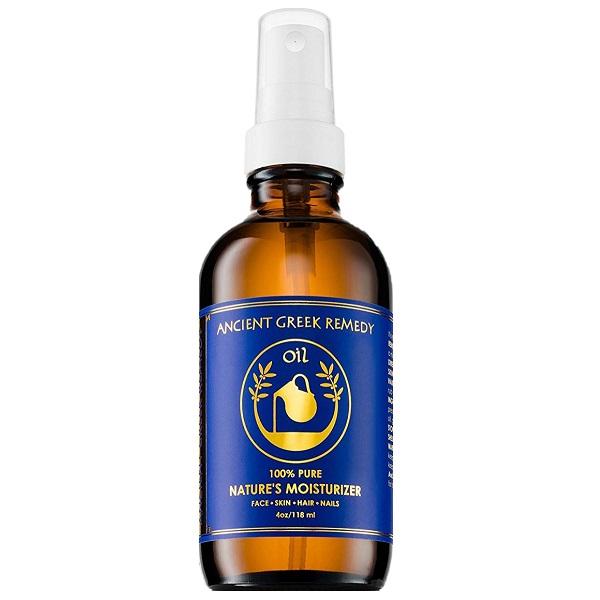 FOR SENSITIVE SKIN:
Sensitive skin types should opt for essential oils like tea tree, aloe vera, lavender and peppermint. Avoid cinnamon, clove, lemongrass and black pepper oils.
We recommend:
Mara Algae + Moringa Universal Face Oil
Award winning and 100% natural with vitamins A through F and minerals to hydrate and nourish.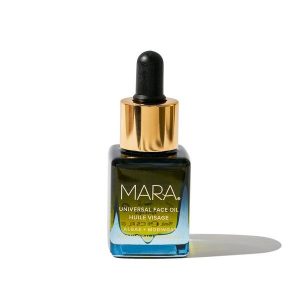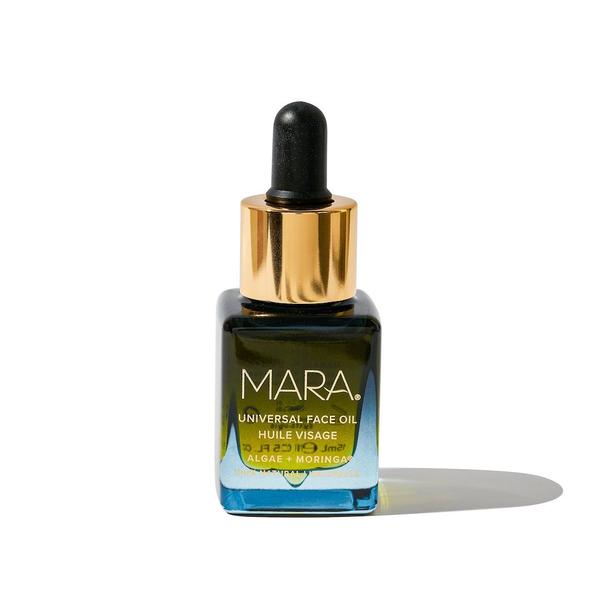 FOR OILY-COMBINATION SKIN:
If you naturally have oily skin, certain oils can actually be good to balance out your good-bad oil levels. Oils to look out for for oily/combination skin include: rosehip, evening primrose, hemp seed, grape seed and flaxeed. Avoid coconut & argan oil.
We recommend:
A product that has been praised for it's effects and low price, it also helps with signs of ageing.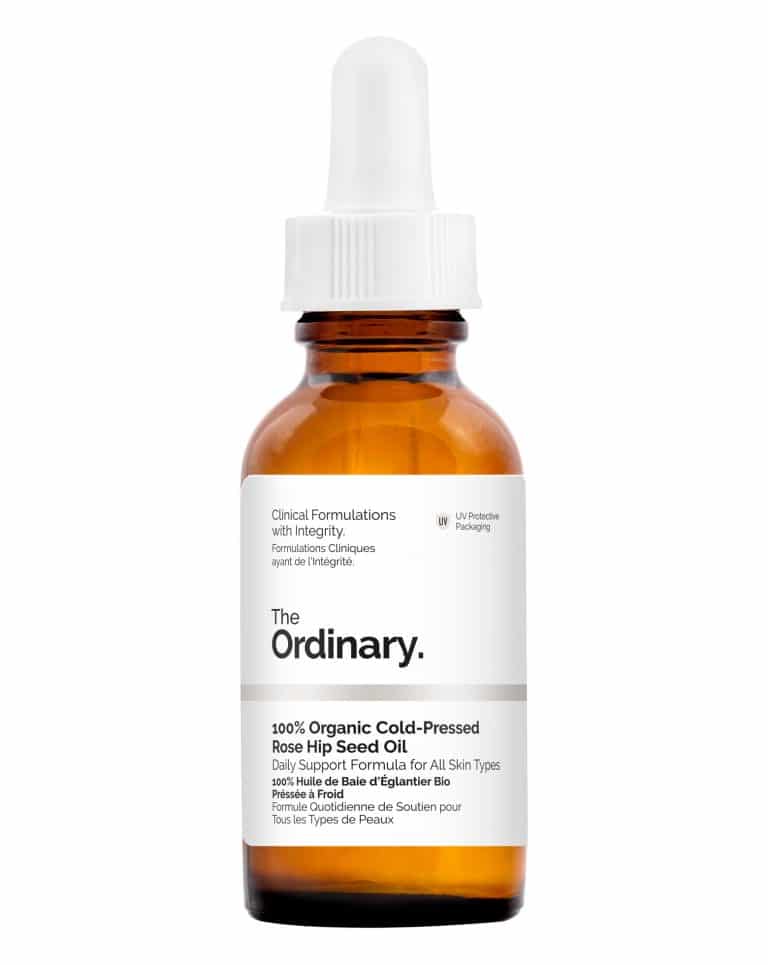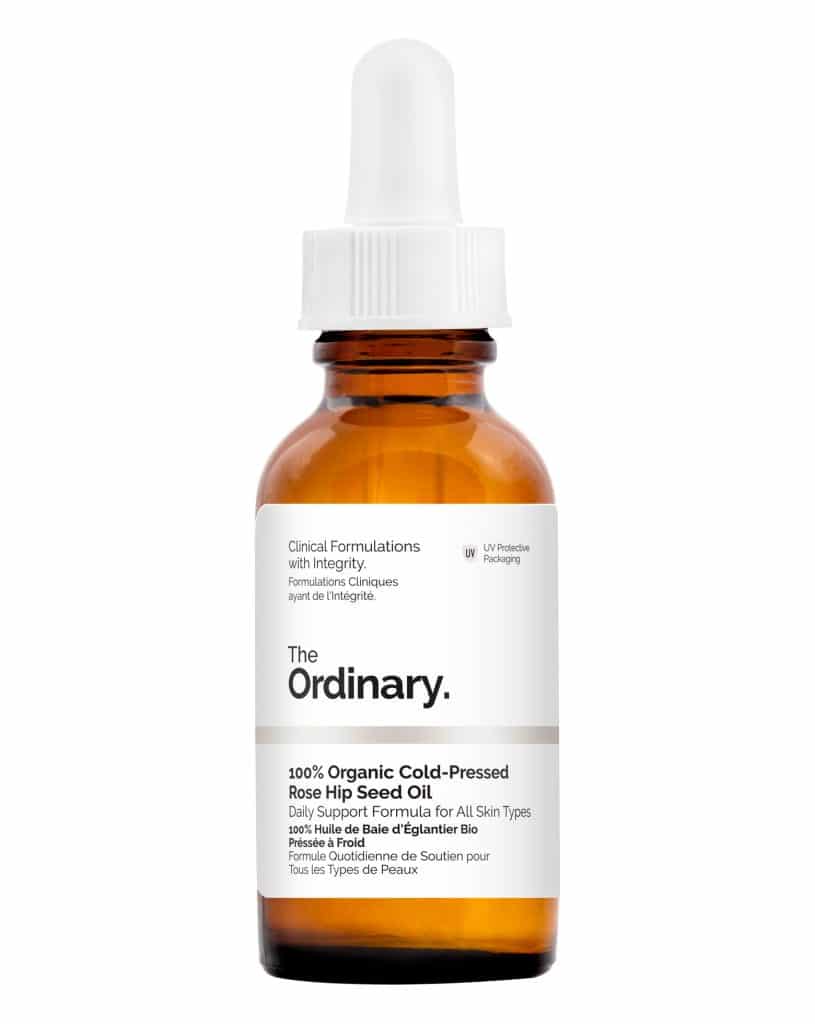 FOR ACNE-PRONE SKIN:
For people prone to breakouts you want to avoid the thick, greasy formulas as they will only clog your pores more. Opt for more natural, healing oils such as tea tree, pomegranate, rosehip or jojoba oil.
We recommend:
Face Theory Organics Jojoba Oil
This formula stimulates collages production and the vitamin E helps reduce inflammation.